Physical Education Department
Physical Education and Lifetime Wellness
PHD200 embraces a holistic approach that includes the interdependence of movement, sleep, nutrition, and mindset and their effect on personal wellness. In this course, instructors partner with members of the Sykes Wellness Center team to cover topics such as hygiene, infection prevention, nutrition, healthy relationships, and substances; safe decision-making and personal responsibility are stressed. In addition, an indoor ropes course is utilized to promote positive risk-taking, trust-building, and communication. Individual agency as well as one's contribution to the greater group are key aspects of the course. PHD200 students must complete our graduation requirement of a 25-yard swim assessment, separate and distinct from the drown-proofing unit. Student assessment is based on their engagement, participation, effort, and personal reflections.
Our Team
Learning happens across all aspects of our campus. Andover's faculty are subject matter experts, mentors, stewards of Knowledge & Goodness, and much more. Lisa Joel is the Director of Athletics..
Zachary Kershaw
Chris Colllins
Strength and Conditioning Coach
Mr. Collins is Andover's strength and conditioning coach.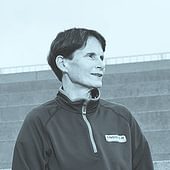 Kate Dolan
Assistant Dean of Students, House Counselor, Varsity Field Hockey Head Coach, Varsity Boys' Lacrosse Assistant Coach
[email protected]
"No two days are ever the same at Andover, I love the opportunity to fulfill a variety of roles and in doing so, interact with so many amazing students and colleagues."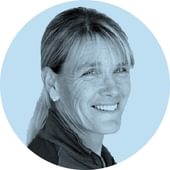 Martha Fenton '83
Girls' Ice and Field Hockey Coach, West Quad North Cluster Dean, Physical Education Instructor
[email protected]
view full profile
"My passions are much the same as when I was a student, except now I am on the teaching and coaching sides of wellness and sports."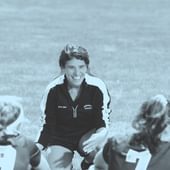 Lisa Joel
Director of Athletics, Girls' Varsity Soccer Coach, PE instructor, Advisor, Complementary House Counselor, Brace Center for Gender Studies Faculty Advisory Board, Outdoor Enthusiast
[email protected]
view full profile
"Providing various opportunities for our full community to engage in sport, fitness, wellness opportunities and team-building is my passion. Whether coaching girls' varsity soccer, cheering on a Big Blue team or joining in a fitness opportunity through our L.I.F.E. sports program, Andover athletics provides endless opportunities for joy, fun, personal growth and inspiration. GO BIG BLUE!"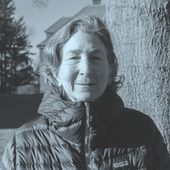 Karen Kennedy
Assistant Athletic Director, Athletic Scheduling Officer, Physical Education Instructor, Advisor
[email protected]
"Andover has afforded me the opportunity to chase what brings me meaning - working for equity and teaching holistic health. Thank you Andover!"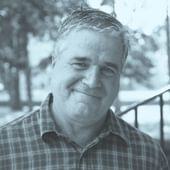 Mike Kuta
Head Athletic Trainer, Physical Education and Lifetime Wellness Instructor, Day Student Advisor, Complimentary House Counselor, Husband, Father, Fly Fisherman
[email protected]
view full profile
Mr. Kuta is a certified athletic trainer by the National Athletic Trainers' Association and licensed by the Commonwealth of Massachusetts. He has served as an athletic trainer at Andover over the past forty-two years.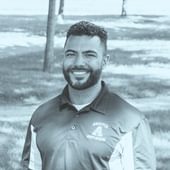 Devin O'Reilly
Athletic Trainer
[email protected]
Devin is a former college football player and current Andover athletics trainer.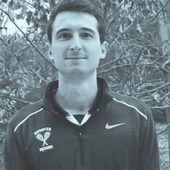 John Roberts
Director of Squash and Boys' Varsity Squash Coach, House Counselor, Advisor, 10th Grade EBI Teacher
[email protected]
Mr. Roberts coaches the boys varsity squash team as well as the instructional squash programs in the fall and spring. In addition, he serves as a house counselor in a large boys dorm and 10th grade EBI teacher. "I love interacting daily with such a talented, diverse student body whether it be on the squash courts, in the dorm, classroom or with prospective students through admissions."
Keep Exploring