Music Department
The Sound of Music
Some students arrive at Andover with significant playing and performance experience; others are just beginning their musical journey. With its diverse course offerings, private lessons, and performance opportunities—including concert and jazz bands, symphony and chamber orchestras, a large chorus, a cappella groups, and gospel and handbell choirs—Andover helps students hone their talents and broaden their musical interests.
Andover's music program is extensive and dynamic. I have immersed myself in chamber music and orchestra, performed at Carnegie Hall, and played in the pit orchestra of a school musical. Music has created relationships for me.
"
Our Faculty
Learning happens across all aspects of our campus. Andover's faculty are subject matter experts, mentors, stewards of Knowledge & Goodness, and much more. Abbey Siegfried is the Department Chair.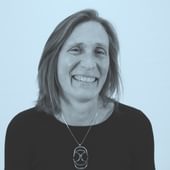 Elizabeth Aureden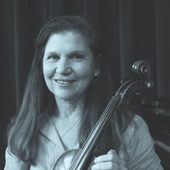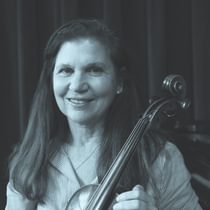 Holly Barnes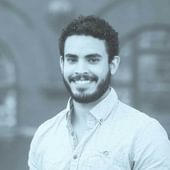 Marcello Cirelli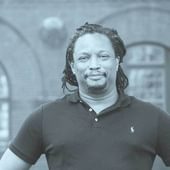 Ray Daniels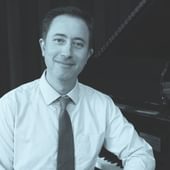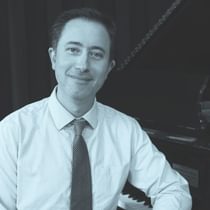 Derek Jacoby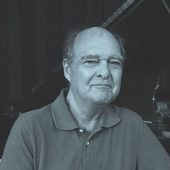 Peter Lorenco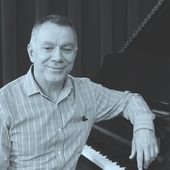 Peter Cirelli
Music instructor, Interim Director of Performance
[email protected]
"Each year I am amazed by the depth of musical skill and artistry displayed by our students, in spite of their very demanding academic lives. It is always a privilege to work with them."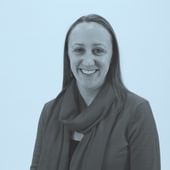 Christina Landolt '02
Music Instructor
[email protected]
view full profile
"My favorite part of this job is convincing students that they do have a voice in music."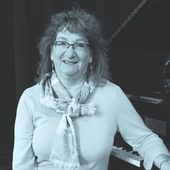 Rebecca Plummer
Music Instructor
[email protected]
Ms. Plummer is one of the piano teachers in the Music Department. In addition to teaching, she coaches chamber music, plays for the Chorus and performs on Student and Senior recitals given throughout the year.
Sample Courses
Jazz History | MUS 310
This course begins by examining jazz's mixture of African and European traditions and the subsequent pre-jazz styles of spiritual, blues, and ragtime. It then proceeds with a study of 20th-century jazz styles, beginning with New Orleans and culminating with the multifaceted creations of today's artists.
Introduction to Theory and Composition | MUS 400
After beginning the year learning hand-written musical notation, the study of scales, intervals, tonality, harmony, melodic organization, voice leading in two parts, and harmonic dictation ensues.
Heart & Soul: A Songwriting Workshop | MUS 480
We will study songs from a variety of genres—including jazz, blues, rock, R&B, folk, and country western—as a way of building a foundational understanding of popular music. In addition to frequent songwriting exercises, students will write four original songs in the genre of their choice with particular focus on the musical attributes needed to support both the
genre and the specific topic of each song.
8,500+
recordings in the Clift Music Library
49
private music lesson instructors teaching 350 students just about any instrument
Graves Hall, home of the music department, has three classrooms, a music library, an electronic music studio, 19 practice rooms, two rehearsal spaces, and an intimate recital hall. Esteemed guest artists—such as Yo-Yo Ma, Kevin Olusola '06 and Pentatonix, Wynton Marsalis, and Denyse Graves—entertain the campus community often and also engage in master classes with students and instructors. Many student and guest performances take place in Cochran Chapel. Through various programs, Andover's most dedicated student musicians have the opportunity to perform in venues around the world.
Performance Ensembles and Related Student Clubs
Fidelio
Chamber Orchestra
Jazz Band
Academy Chorus
Academy Band
The Yorkies
Handbell Choir
Azure
Downbeat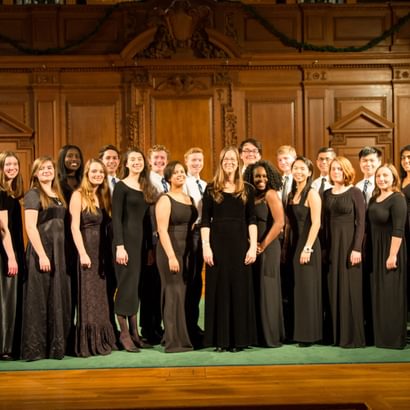 Keep Exploring