Visit
There are endless reasons to visit Phillips Academy. You could be going on an admission interview, taking in the latest exhibit at the Addison Gallery of American Art, witnessing a historic football rivalry, or attending a public poetry reading sponsored by the English Department. Wherever your interests lie, Andover welcomes you to enjoy our campus.




Visit our Campus
Campus Map
Campus Attractions
Athletics & Performances
Andover and Beyond
Andover Hill
Phillips Academy's 500-acre campus is set just 20 miles from Boston in the town of Andover, Massachusetts.
While our campus footprint might feel expansive, Andover's intimacy emanates from our vibrant community, our residential clusters, and the interconnectedness of everyday life.
Appreciation of Art and Nature
In 1929, trustee Thomas Cochran, Class of 1890, purchased and gave to the school a tract of 125 acres, stating, "It would be my ideal to make this…a natural piece of ground intersected by paths and adorned by ponds and trees…by birds and wild flowers." Today, the sanctuary, named for Cochran's brother Moncrieff, Class of 1900, is precisely what Cochran dreamed. It is no coincidence that Cochran also gifted Andover the Addison Gallery of American Art in 1931.
Addison Gallery of American Art
One of the most comprehensive collections in the world, including more than 17,000 objects spanning the 18th century to the present.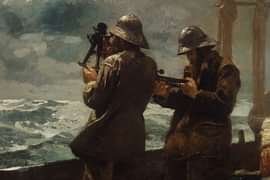 Moncrieff Cochran Sanctuary
Walkers welcome in all seasons. Open each day 6 a.m.–6 p.m. with the entrance located at the end of Chapel Avenue.
Beyond the Classroom
Time spent outside the classroom is essential to the Andover experience. Andover students are creative in the studio, competitive on the playing field, expressive on the stage, and just plain a joy to watch. They'd love to share their talents with you on your next visit.
Town of Andover
The town of Andover is just a short walk from campus. You'll find gelato and upscale burgers and cozy coffee shops. It's got a Whole Foods, CVS, and a Mexican restaurant with a live mariachi band on Wednesdays. It's full of helpful people and excellent, useful stores, and it's not uncommon for students to visit at least once a week.
And we can't forget about Boston—access to world-class culture, colleges, restaurants, and shopping, sporting events, historic sites, and so on.
Downtown
Shops, good eats, and an easy way to enjoy life beyond campus.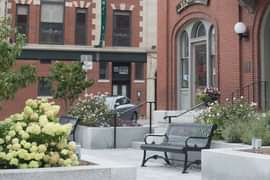 Boston
There's a commuter rail station in town, walkable from campus, and you can get to North Station in about 40 minutes.