Chapel Music
The Chapel plays host to multiple musical groups and performances throughout the academic year.
The Gospel Choir and Hand Bell Choir are housed within the Chapel. Many other on-campus groups rehearse and perform here as well, including; vocal ensembles Azure and the Yorkies, the Phillips Academy Chorus, Fidelio, our numerous student orchestras and bands, as well as a host of other outside amateur and professional soloists and groups.
For more information on these programs or to learn about our Bell Tower Carillion and church organ, please click on the appropriate tab on the left-hand side of this page.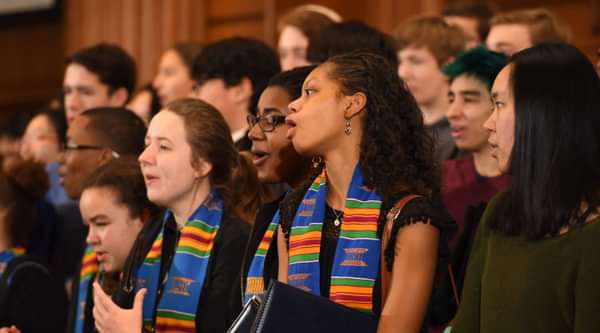 Gospel Choir
Faculty Advisor: Dr. Abbey Siegfried, 978.749.4132
Director: Mr. Michael Belcher
The Phillips Academy Gospel Choir is led by conductor, Mr. Michael Belcher. Regardless of religious background or belief, all members of the school's community, and those from outside the community, are invited to lift their voices in an expression of faith. No auditions are required to join the Choir. All are welcome.
Rehearsals are held every Wednesday evening, from 5:30 - 6:30 p.m. in the Pfatteicher Room, located in Graves Hall.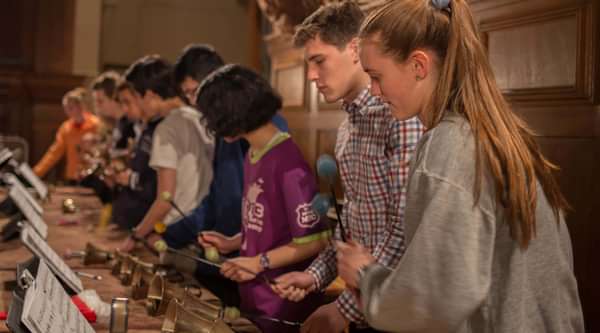 Handbell Choir
Faculty Advisor: Dr. Derek Jacoby, 978.749.4809
Under the direction of conductor Derek Jacoby, the hand bell choir provides music for many liturgies and events during the academic year. Membership has increased substantially over the past few years, and with a new influx of instruments purchased with funds from the Abbot Academy Association, even more can be welcomed to the group. Membership is open to all, regardless of musical ability. Only an enthusiastic spirit is required!
Rehearsals are held on Tuesdays in the organ loft (Cochran Chapel), beginning at 5:30 p.m.
For more information, contact Dr. Jacoby at [email protected].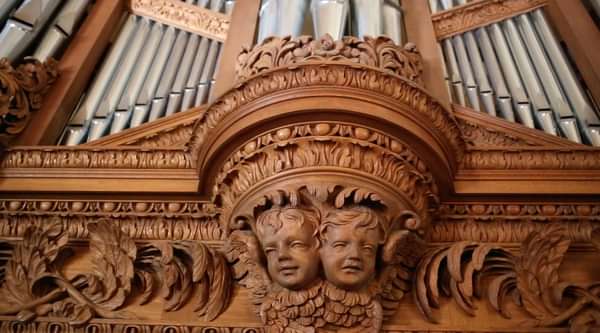 The Organs
There are three organs built by Andover Organ Company in the Chapel building. The Cochran Chapel organ, located in the front loft, was installed and dedicated in 1981, replacing a 1927 Casavant organ that had been moved to the chapel in 1932 from George Washington Hall. The Andover organ has two manuals, 27 stops and 35 ranks and is mechanical, or tracker, action.
On the main floor of Cochran Chapel is a small one-manual chamber organ with three stops. It is used with orchestra in large choral performances, in small chamber groups or for services in the front of Cochran Chapel.
The Kemper Chapel organ, located in the lower level of the Chapel, was installed and dedicated in 1979 and has two manuals and nine stops, also with mechanical action.