Alumni Council
Our Mission
Our mission is to enrich the lives of Andover alumni by inspiring them to live the values of the Academy and to be a catalyst for lifetime engagement. All alumni are welcome to participate.
Our Committees
There are eight standing committees organized to carry out the council's work on a wide range of initiatives. Additionally, the Council has four association committees.
How to Participate
If you're interested in joining the Council or for questions, please contact Karleigh Antista in the Office of Alumni Engagement at [email protected]
What is the Alumni Council?
The Alumni Council was founded in 1946 and is the governing body of the Andover-Abbot Alumni Association. The Council seeks to promote beneficial relations, especially by serving as a liaison between alumni and the Academy and by strengthening connections among alumni.
The Council includes approximately 140 members serving four-year terms. Each year 30-40 new members are appointed to replace those who complete their service. The new members are approved by the Executive Committee of the Council, acting upon a slate submitted by its Nominating Committee. Upon agreeing to serve, each new member is asked to join one of the Council's eight standing committees.
"Alumni Council is about fellowship, identity, stewardship, do[ing], and ambassadorship. We have a responsibility to continue building the foundation started at Andover."
Next Council Meetings
September 28-30, 2023
May 2-4, 2024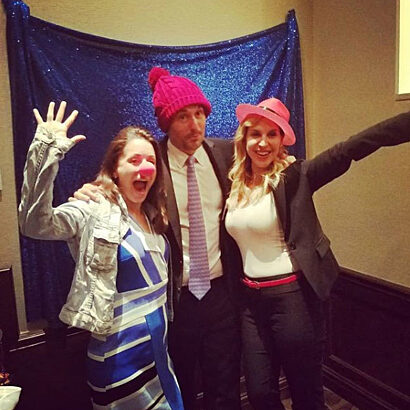 Alumni Council Leadership
2021 - 2024
Jennifer Amstutz '86, President
Candace N. Douglas '00, Vice President
Kent A. Strong '89, P'27, Vice President
Ruth Sisson Weiner '66 P'97, '01 Vice President
90% participation
to the Andover Fund by members of Alumni Council in 2021.
Started in 2015, the Tom Beaton Challenge is a goal set forth every year for 100% participation of the Alumni Council body in contribution to the Andover Fund.
Keep Exploring