Abbot Academy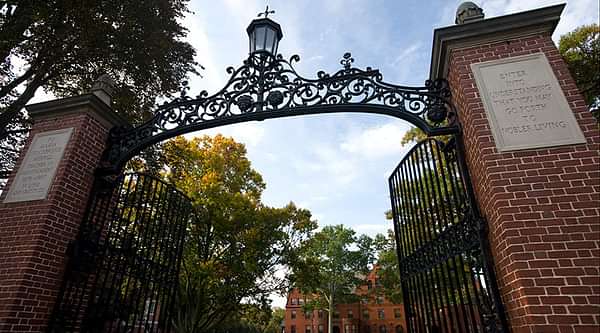 One of the first educational institutions in New England founded for girls and women, Abbot Academy opened its doors to seventy students on May 6, 1829 and flourished until Abbot Academy and Phillips Academy merged on June 28, 1973.
Abbot@Andover
As an ad-hoc committee of the Alumni Council, Abbot@Andover celebrates and facilitates interaction among Abbot Alumnae and perpetuates Abbot's spirit within the Andover Community.
Membership details and more information can be found at the Alumni Council page!
View the digital collection of the Abbot archives. If interested in additional information, please contact Paige Roberts, director of Archives and Special Collections at 978-749-4069 or by e-mail at [email protected].
Abbot Academy Fund
For more than 50 years, the Abbot Academy Fund (previously called the Abbot Academy Association) has celebrated its mission to "preserve the spirit, dignity, and high standard of the Abbot Academy tradition and to provide an additional means of carrying on the educational aims of Abbot Academy at Phillips Academy through support of students, faculty, staff, and properties at Phillips Academy."
The Abbot Academy Fund was established with $1 million from Abbot Academy's unrestricted funds in June 1973, as part of the merger agreement between Abbot Academy and Phillips Academy. The fund was set up as a 501(c)(3) nonprofit corporation whose endowment is now managed with the Andover Fund. Its goal is to preserve the history, standards, tradition, and name of Abbot Academy by funding new educational ventures at the combined school.

In May 2017, the board of directors voted to recognize the organization by a new name—Abbot Academy Fund—in order to better reflect its mission.

In the past, many of Andover's fine programs—both large and small—were seeded with Abbot Academy Fund monies.
Current Phillips Academy students, faculty, and staff can find information about the grant process and the grant application in the Abbot Academy Fund space on PAnet. For more information, contact Belinda Traub, assistant to the Abbot Academy Fund.
Read the history of Abbot Academy
Abbot Academy Principals
Charles Goddard, 1829-31
Reverend Samuel Lamson, 1832-34
Reverend Samuel Gilman Brown,1835-38
Reverend Lorenzo Lorraine Langstroth, 1838-39
Reverend Timothy Dwight Porter Stone, 1839-42
Reverend Asa Farwell, 1842-52
Peter Smith Byers, 1853 (Elected but did not serve)
Nancy Judson Hasseltine (later Mrs. John S. Sanborn), 1854-56
Maria Jane Bancroft Brown, 1856-57
Emma L. Taylor, 1857-59
Philena McKeen, 1859-92
Laura Sophia Watson, 1892-98
Emily Adams Means, 1898-1911
Bertha Baily, 1912-35
Marguerite Capen Hearsey, 1936-55
Mary Hinckley Crane (Mrs. Alexander), 1955-66
Eleanor Tucker (Acting), 1966-68
Donald Gordon, 1968-73
Keep Exploring