Living at Summer Session
Andover Summer cultivates an environment where students are independent and self-sufficient, yet they still receive ample guidance and support from experienced and caring faculty. Residential students live together in a variety of dormitories around campus. The dormitories vary in size, ranging from five to 45 students with a house counselor to student ratio of nine to one. The dormitories at Andover Summer are more than just a place to study and sleep, they provide students with the opportunity to develop lasting friendships and experiences.

All of the dormitories have wireless access, and students are provided with a login and @andover.edu email address upon arrival. Every dormitory room is outfitted with bed linens, a pillow, blanket, towels, and a fan. Laundry machines are available in most dormitories and are pay-per-load; laundry service is available for an additional charge. The Andover Summer Student Packing List details a range of items you should plan on bringing or purchasing locally.
We expect all students to come to Phillips Academy for a serious purpose and be prepared to engage in a challenging academic experience. Our Andover Summer Core Blue document reflects fundamental community standards and expectations for all students participating in summer programming offered at Phillips Academy. Rules and regulations, such as prohibitions on smoking and drug and alcohol use, are clearly noted in our Upper School and Lower School Handbooks which are made available to admitted students upon enrollment. Students sign a community agreement, thus committing to living honestly, safely, responsibly, and respectfully in a multicultural setting.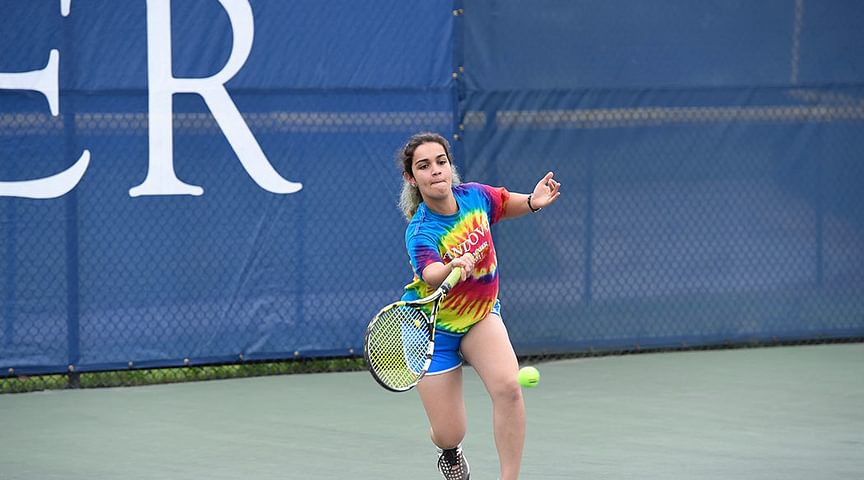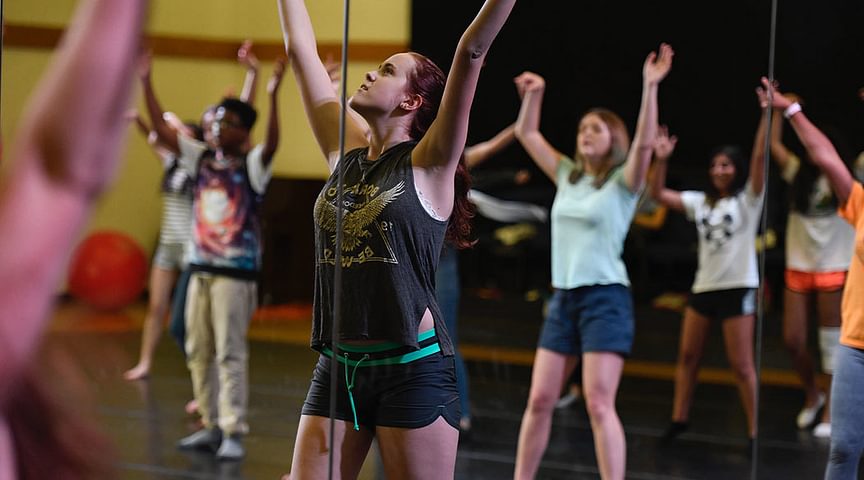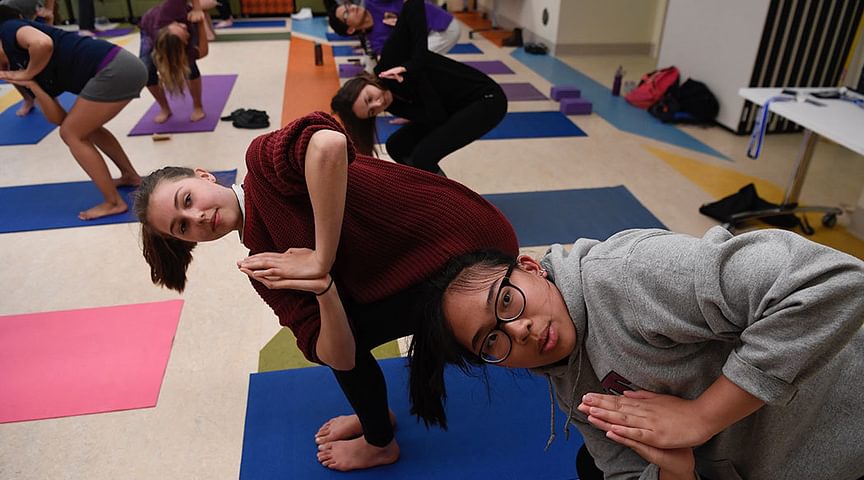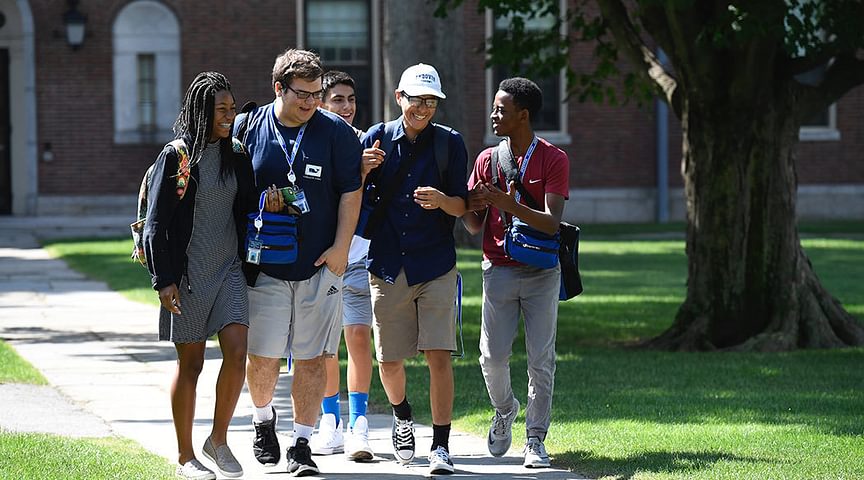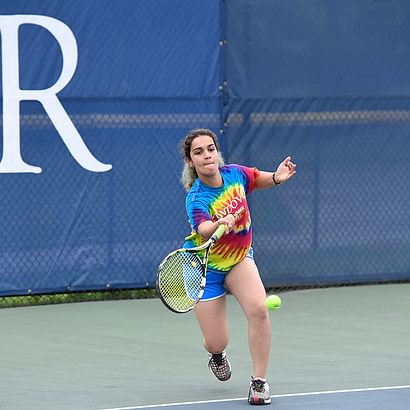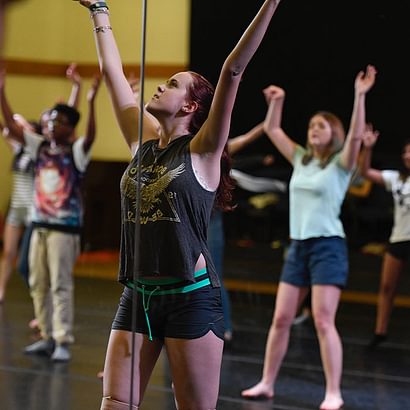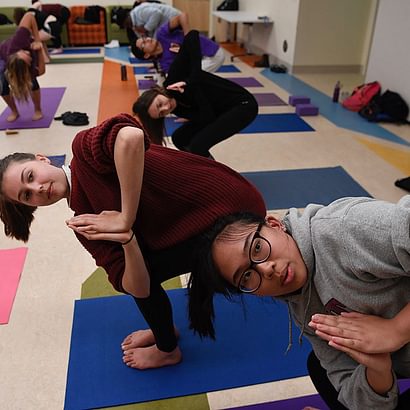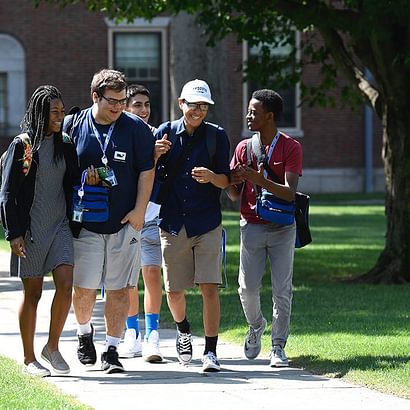 Cluster System
Andover's goal is to bring to campus talented students "from every quarter" who can enjoy the advantages of its size while at the same time feel adequately supported and part of the community. Our cluster system, house counselors, and student activities office are some of the resources that provide our students with support and activities that enrich their experience. Our residential education programs help students maintain a healthy lifestyle and address issues that concern young people today.
Andover Summer typically welcomes over 650 students to campus. Modeled after the Regular Session, Andover Summer utilizes the Cluster System throughout the residential community. The Cluster System is composed of five geographic areas on campus, and all of the residential buildings, their house counselors, and students are included in the cluster. Each cluster is assigned a Cluster Dean whose primary responsibilities include:
knowing all of the students in the cluster
working closely with the team of house counselors to ensure the safety and general well-being of students within the cluster
working with student leaders to organize and orchestrate social activities for the cluster and to address issues pertaining to the cluster
overseeing academic issues of students in the cluster
overseeing community standards and chairing the community standards committee
serving as the point person for special permissions
being available to students and parents for information and advice
Weekend Activities
Led by the regular session student activities team, Andover Summer has traditionally featured a wide array of on- and off-campus activities. The activities range from dances held in Borden Gym to whale watching and occur every weekend throughout Summer Session. In an effort to ensure that students have a chance to explore Boston, there are a number of trips to downtown in which the students may investigate the historic city. Andover Summer believes in a sense of fun and adventure in and out of the classroom and ensures that every student has access to the activities offered. Following the successful completion of the modified quarantine upon arrival, we anticipate offering students a range of opportunities to socialize on campus (from laser tag to dance competitions to trivia challenges, there will be something for everyone), as well as off-campus weekend trips to outdoor locations like Boston, Hampton Beach, and local ice cream/mini golf fun centers.
Weekday Afternoon Activities
The weekday afternoon activity offerings are recreational in nature but an outstanding opportunity to take advantage of the robust athletic facilities and fields. Students request their activity options through Parent Portal upon enrollment, and may select one activity to attend. Typical offerings include:
Basketball · Cardio Kickboxing · Dance · Fitness · Outdoor Games · Power Walking · Soccer· Spinning · Squash · Swim Instruction · Tennis · Volleyball · Yoga
A Day in the Life at Summer Session
Please note that the schedule varies slightly for our Upper and Lower School. For a more detailed daily schedule, please refer to the course catalog.
7:30-8:30 am-Breakfast!
Students join in Paresky Commons for a variety of breakfast offerings. Items ranging from cereal and pastries to eggs, bacon, hash browns and waffles–there is something for every hungry belly to get the day started.
8:30-10:00am-1st Class Block
Upper School, Lower School and English Language Learner students engage in their 1st class block of the day.
10:00-10:30am-Schedule Break
Every Tuesday and Friday students are treated to a special snack and music on Flagstaff Quad during this time.
10:30am-12:00pm-2nd Class Block
Students engage in their 2nd class block of the day. All Lower School students will have a Period 2 course. Some Upper School/ELL students will have a class at this time. Those who do not may enjoy the Andover campus, use this time for exercise or grab an early lunch.
11:00am-1:00pm-Lunchtime!

Time for lunch. Students have a variety of daily options including the salad bar, grill, Homezone, pizza, pasta bar, hearth and sauté. Vegan and gluten free options are always available during each of our mealtimes. Other diets may be accommodated in consultation with the campus nutritionist.
1:00-2:30pm-3rd Class Block/Afternoon Activities
Many Upper School/ELL students will have a class during this time. Lower School students will be taking part in afternoon activities. Optional courses such as Princeton Review Test Prep and Essential Study Skills are also offered during this block.
2:45-3:45pm-4th Class Block
This block includes a variety of options for students including our optional Secondary School Workshops and College Counseling Workshops, Princeton Review Test Prep, Essential Study Skills and free time to explore campus and downtown Andover.
4:00-5:00pm and 5:00-6:00pm-Afternoon Activities and Open A's
Upper/ELL students engage in a variety of afternoon activities while our Lower School students have the opportunity to utilize The Makerspace, Addison Gallery of American Art, Peabody Museum of Archaeology, Cochran Bird Sanctuary and more.
5:00-6:45pm-Dinnertime!
It's back to Paresky Commons to enjoy dinner with your friends!
7:30-9:00pm-Evening Class Block (Lower School) and Study Hours (Upper School)
All students will be directed to a place of study or evening class. Options for Upper School/ELL students include the Oliver Wendell Holmes Library, dorm or one of our designated study centers (math, science, writing). Lower School students will have an assigned classroom where their evening class or group study will take place. Every Tuesday and Thursday night students are treated to Paresky Late night for a yummy snack on the Flagstaff Quad. A super fun tradition at Summer Session!
9:30-10:30pm-Dorm Sign-In/Day Student Departure
As students head back to the dorm, our day students make their way to their local residences. Our dorms come alive with dorm meetings, movie nights, birthday celebrations or a Netflix show in the common room. Saturdays offer both on and off-campus social events and activities followed by a later dorm/day student departure time.
10:30-11:00pm-Quiet Time/Lights Out
Time to settle in and get some rest. It's another busy day at Summer Session tomorrow.