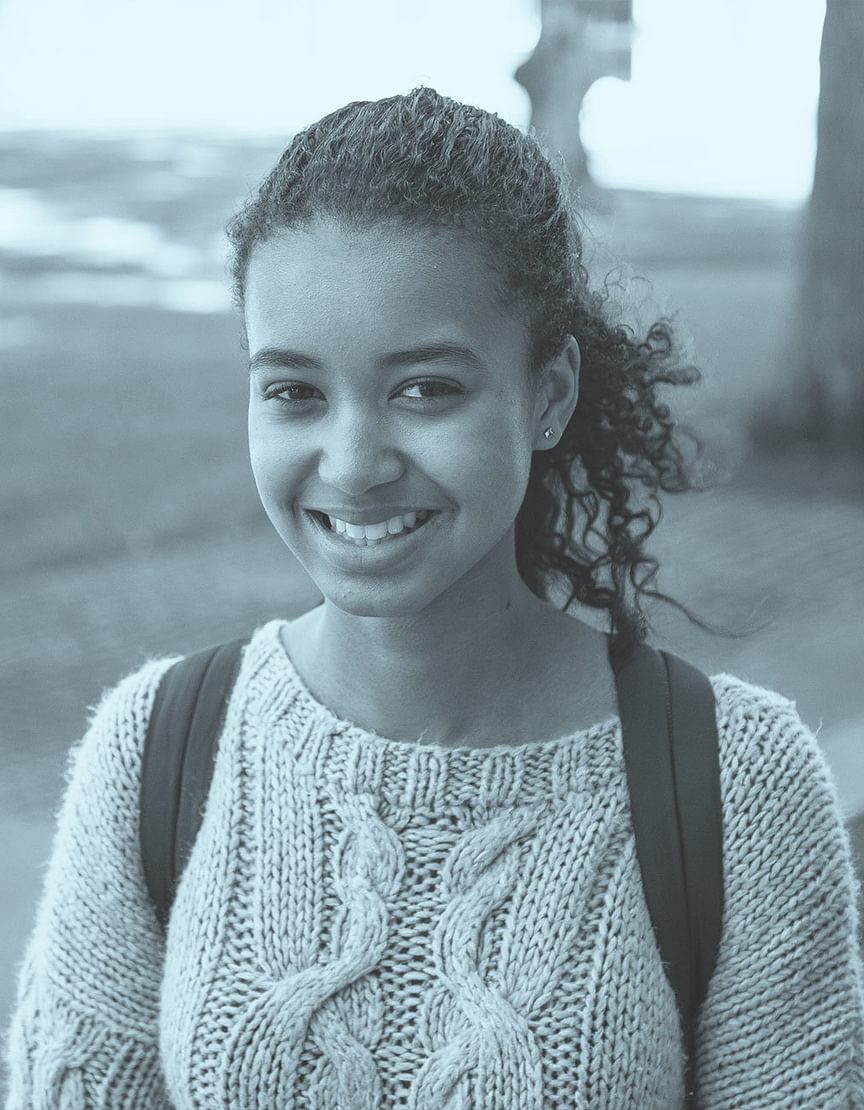 Sydney, Upper
"I've been dancing for 10 years and Andover's performing arts program is what really drew me to the school."
Sydney is a dancer from Englewood, NJ who was drawn to Andover for our performing arts opportunities—like The Nutcracker—which she's currently rehearsing for with roles in the Dance of the Mirlitons suite and the Waltz of The Flowers. Here's a look at a typical Monday schedule for her.
---

Wake Up | 7:10 a.m.
Sydney tries to sleep in as much as possible and eats breakfast in her dorm before getting ready and heading out to her first class.
Period 1 | 8 - 8:45 a.m.
French 100 // Instructor: Debra Pickering
The course emphasizes the skills of listening, speaking, reading, and writing in the cultural context of the Francophone world.
Period 2 | 8:55 - 9:40 a.m.
Biology 100 // Instructor: Leon Holley
Laboratory experiments and fieldwork are designed to acquaint students with fundamental biological principles and to build skills in the methods and techniques used to elucidate those principles.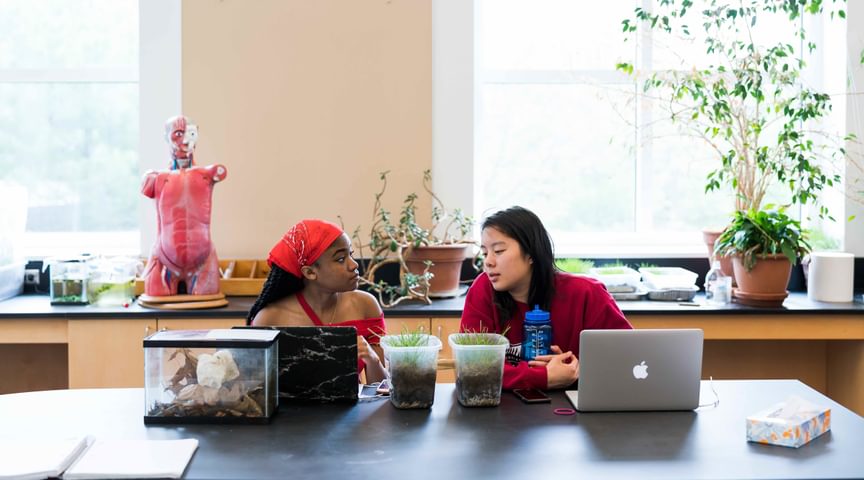 [footnote]
The Gelb Science Center has three floors of flexible, contemporary lab and classroom space; college-level scientific equipment and digital integration. A seismometer; fish tanks, reptiles and ornithological collections; and, on the roof, an observatory dome with a research-grade telescope used for astronomy discoveries and wondrous celestial viewings.
Conference Period | 9:45 - 10:15 a.m.
I usually spend Conference with my math or biology teachers, depending on which subject I might need help with that day.
"
Period 3 | 10:20 - 11:05 a.m.
Math 190: Elementary Algebra // Instructor: Heidi Wall '94
Emphasis is placed on the manipulative skills of simplifying expressions and solving first- and second-degree equations, and on the study and graphing of polynomial functions. Work is done with word problems, inequalities, irrational numbers, and right triangle trigonometry.
Period 4 | 11:15 a.m. - 12 p.m.
This is a free period for Sydney that she usually eats lunch during. The bagels and stir-fry line are her favorite Paresky Commons food.
Period 5 | 12:10 - 12:55 p.m.
Another free period! Sydney typically spends this block studying and working on homework back at her dorm.
Period 6 | 1:05 - 1:50 p.m.
English 100: An Introduction to English // Instructor: Jeff Domina
An introduction to the study of language and literature at Andover. In this junior course, which cultivates the same skills and effects pursued throughout the English curriculum, students begin to understand the rich relationships among reading, thinking, and writing.
Period 7 | 2 - 2:45 p.m.
Theatre and Dance 920: Dance Production // Instructor: Judith Wombwell
The Nutcracker. Andover's own enchanting holiday classic ballet.
Athletics | 3 - 4:50 p.m.
For Sydney, her participation in The Nutcracker counts as her sport for the fall term. Rehearsals begin during seventh period, and continue through the afternoon.
5 - 11 p.m.
Sydney's nightly routine is typical for most juniors. After rehearsals she has dinner with friends, then spends her time completing assignments and studying. She likes going to study at Pearson Hall and the Addison Gallery of American Art. Once homework is completed, she hangs out with friends at Susie's or in her dorm, then has mandatory lights-out at 11 p.m.