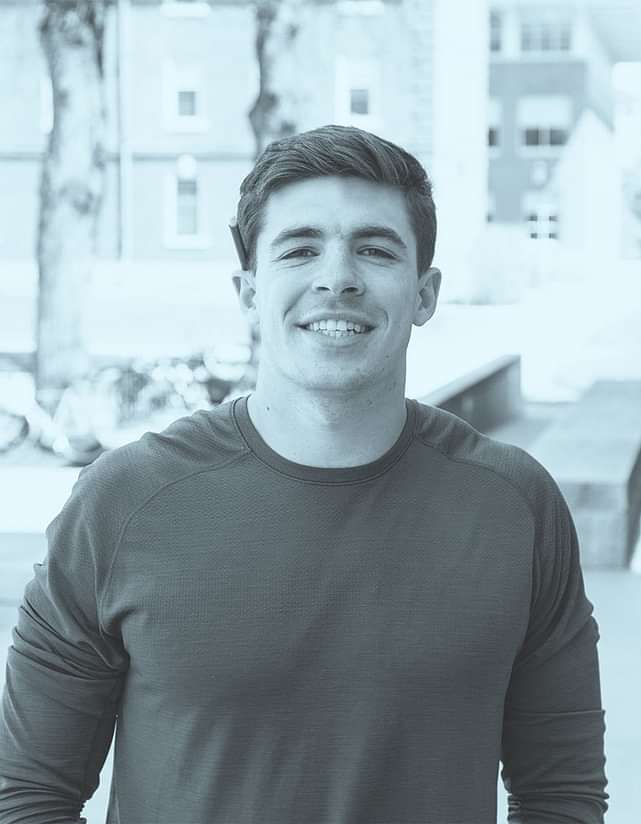 Sal, Senior
"I definitely needed another year of school to focus on my academic skills, and become a bigger, stronger, faster athlete."
Sal is a postgraduate from nearby Chelmsford, MA. He's a multi-sport athlete that has fully embraced life at Andover, quickly making friends in his dorm and bonding on the field through competition. "My [football] teammates were the first people I met at Andover. The football team has such a great group of guys," says Sal. "I immediately felt welcomed in the culture." When not playing or watching Andover sports, Sal enjoys taking in the latest exhibition at the Addison Gallery of American Art or swimming with PA Pool Club. As a senior he's balancing a mix of required courses and fun electives that allows him flexibility throughout the week. Here's a look at his typical Friday schedule.
Wake Up | 5:45 a.m.
Sal is up early to get in a workout at Phelps Stadium, putting in some extra off-season training for football. He'll then get ready for the day at his dorm, and grab breakfast at Paresky Commons before heading off to his first class.
Period 1 | 8 - 8:45 a.m.
INT501GC: Global Climate Change // Instructor: Brendan MacKinson
This course prepares students to grasp the science behind the politics. It begins with an overview of climate science, including atmospheric composition, major biogeochemical cycles, principles of energy conservation and flow, the greenhouse effect, atmospheric and oceanic circulation, and natural climate variability. Students then investigate recent anthropogenic climate change, examining both causes and consequences.
Period 2 | 8:55 - 9:40 a.m.
Theatre & Dance 360: Directing // Instructor: Allen Grimm
Since directing plays is the most complex of theatrical tasks, this course focuses on methods to unlock the life of a script in the realization of production. Studies include historic styles and productions, emphasizing their staging.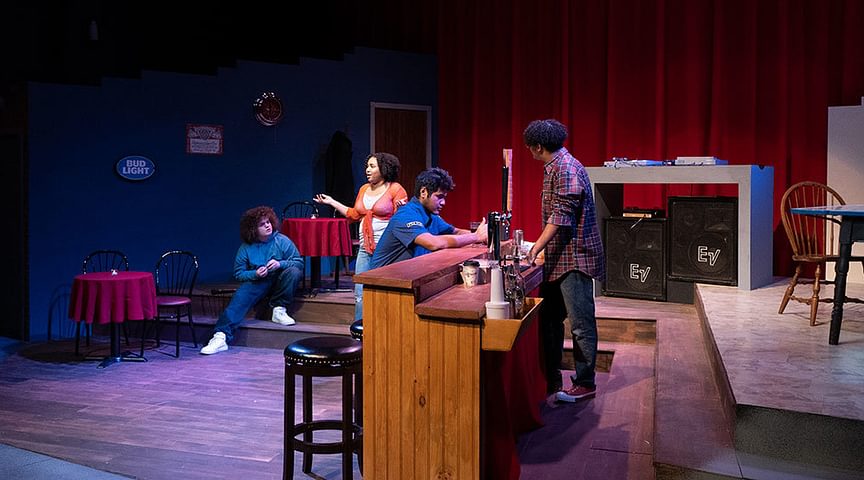 Advising | 9:45 - 10:15 a.m.
Advising happens every Friday instead of Conference Period. Students meet with their advisors to talk about how their classes are going, offer guidance, and help plan an academic course of study for the year. Sal acknowledges a shift in his study habits and purposefully sets time aside to complete his assignments. Next year, Sal is heading to Bentley University to continue his football career.
Period 3 | 10:20 - 11:05 a.m.
Math 500: Introduction to Calculus // Instructor: Paul Murphy '84
Topics include rates of change, limits, derivatives and antideriatives.
"Math is my favorite class. It's all seniors and Mr. Murphy is just a great teacher," says Sal.
Period 4 | 11:15 a.m. - 12 p.m.
German 100: First-Level German // Instructor: Lisa Johnson Svec '81
A yearlong elementary course in speaking, reading, writing, listening comprehension, and culture. No previous experience in German or any other world language is needed to enroll in this course.
Period 5 | 12:10 - 12:55 p.m.
Sal grabs lunch during his free period. He opts most days for the personalized stir-fry. You can find Sal sitting in the lower right hall of Paresky Commons with his friends Jake and Magnus.
Period 6 & 7 | 1:05 - 2:45 p.m.
English 505CF: Creative Writing Fiction // Instructor: Johanna Lane
This course is for students committed to reading and writing short fiction. Students are asked to write about short fiction in addition to composing their own short fiction. Although students are not expected to submit portfolios or samples of their work to qualify for this class, they must be serious about writing fiction. This is a double block that meets twice a week.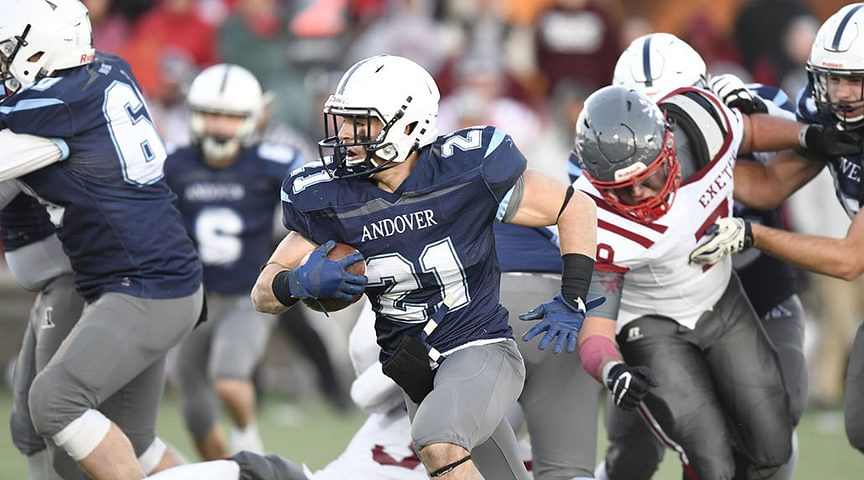 Athletics | 3 - 4:50 p.m.
Sal heads to the gym for a quick lifting session then goes out to lacrosse practice. In the fall, Sal led Big Blue on the football field, breaking the record for most tackles by an Andover player in a seven-game season.
5 p.m. - 11 p.m.
After practice, Sal will go to dinner with teammates and unwind. He'll then walk back to his dorm in West Quad and hang with his friends Justin, Mike, Matteo, and Luke. Sal loves that he has built a large social circle on campus, while still maintaining his strong connections at home. "Family is very big to me. It's great that I can be independent at Andover while still being close enough to have my Mom's cooking on the weekend."