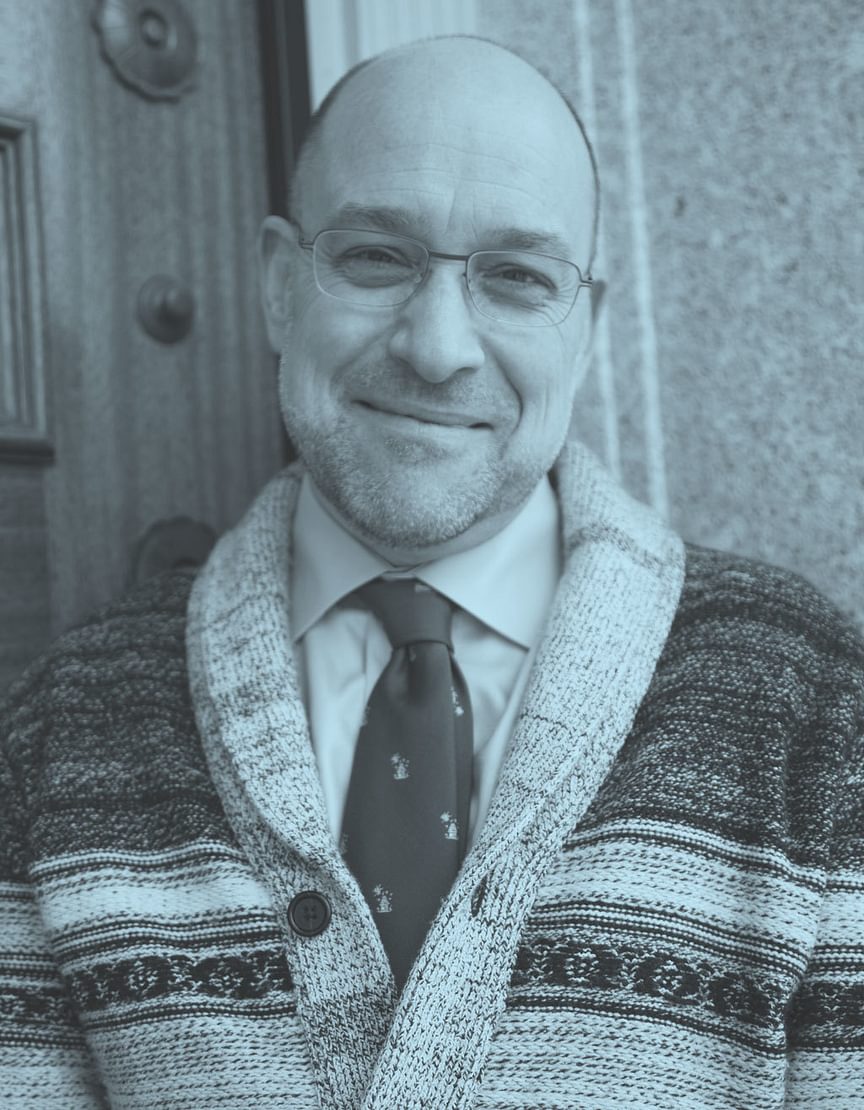 Clyfe Beckwith
"Inspiration lurks around every corner on this campus, like chaos theory where one small difference can result in a completely new outcome."
Clyfe Beckwith joined the Academy in 1992. Mr. Beckwith has made numerous contributions to the Academy's academic and residential life – most notably as dean of studies (2017-2019), assistant scheduling officer (2016-2017), physics department chair (1979-2005), house counselor (1992-2005, 2012-2017), and Flagstaff cluster dean (2005-2011). He was a member of the Head of School search committee in 2011. Clyfe holds a BA degree from Dartmouth College, a MS and PhD degree in physics from Boston College. He has taught physics, German and mathematics during Andover's academic year and for Summer Session and (MS)2. He also has been head coach since 1998 of the girls' and boys' varsity volleyball teams after coaching varsity Alpine skiing, and assisting the girls' varsity soccer program. He resides on campus with his wife, two sons PA'15 PA'17, and Bernese Mountain dog.
---

Oh, boy. What doesn't inspire me? Even thinking about how I should answer this question inspires me. Being able to hear the train a mile away down the hill when I am leaving Gelb makes me wonder about how the sound must have been bent by a cold layer of air—will it snow soon? Watching the effects of a sunrise by the sinking shadow line from the top of a golden-orange deciduous tree in late fall—what will the day bring? Yesterday the leaves got caught in a swirling wind and settled by my doorstep; today a stronger wind blows, but the leaves stay put. What changed? Hearing a student's excitement about her success in solving a problem or the dismay of a student as he describes his apparent lack of success in getting the answer, neither realizing how far they have come in six short weeks of instruction. Practicing with the volleyball team day in and day out, watching team members form familial bonds so deep that they respond as much to body language as they do to spoken words, and observing proud parents absorb how much their child has developed into a mature adult—part of a team, part of a game, part of life.

Inspiration lurks around every corner on this campus, like chaos theory, where just one small difference in input can result in a completely new outcome with the same conditions. I teach the same classes every year and yet not one of them has ever been the same. Every day brings new adventures, and I find immense joy in making new connections, finding ways to thread seemingly separate ideas, defying the odds of making something work. I challenge myself to find the positive; the best day ever is when I can make someone smile.
Reprinted from Andover magazine
[email protected]