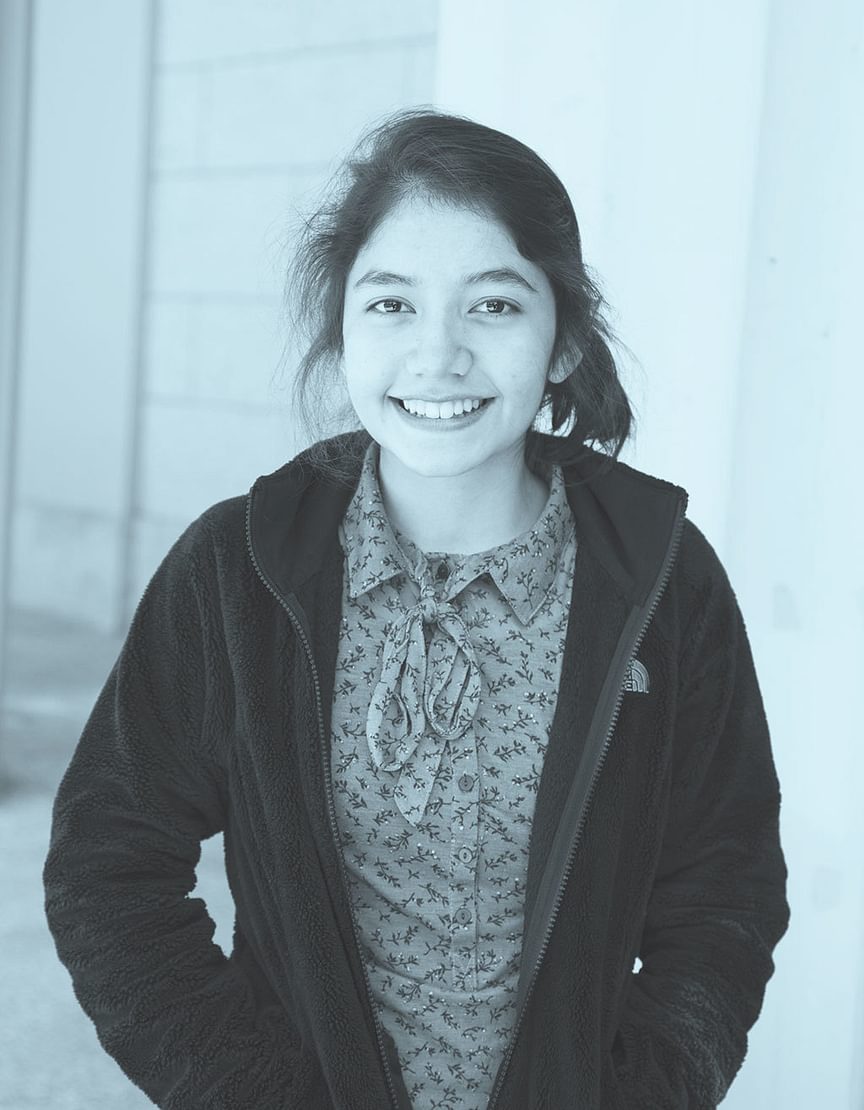 Alex, Upper
"English is a really fun class that is entirely discussion-based with other new Uppers. I feel like I'm really thriving there."
Alex is a new Upper from Athens, TX. She came to Andover to challenge herself academically and has been extremely focused on her studies while acclimating to life on campus. When not working on her classwork, Alex can be found on the Great Lawn reading, journaling, and adjusting to the New England seasons. "I recently invested in a picnic blanket," she says. "I haven't been able to use it as much as I'd like, and the weather is getting kind of cold, especially from what I'm used to in Texas. But I'm looking forward to spring!" Here's a look at her typical Tuesday schedule.
---

6 a.m. | Wake Up, Exercise
Alex rises with the sun to get ready and head out to jog with her morning basics fitness group at 6:30 a.m. She'll then grab breakfast at Paresky Commons on her way to her first class.
Period 1 | 8 - 8:45 a.m.
Physics 400: College Physics I // Instructor: Eline Rosenthal
This is the first term of non-calculus physics course, covering classical mechanics in Term 1. Laboratory work is an integral part of the course. The yearlong syllabus for this course provides appropriate preparation for the College Board Subject Test in physics.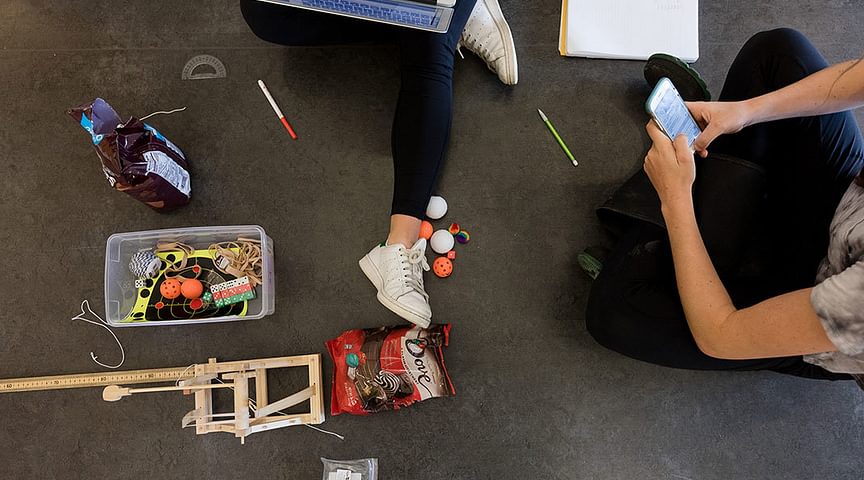 Period 2 | 8:55 - 9:40 a.m.
Math 360: Precalculus Parametric and Polar Curves // Instructor: Diane Domenech-Burgos
Students will learn how to represent points, sketch curves, and describe motion in two-dimensional space using parametric equations, polar coordinates, and vectors. In addition, students will study the graphs of the conic sections—parabolas, ellipses, and hyperbolas.
Conference Period | 9:45 - 10:15 a.m.
During conference Alex can usually be found in silent study hall getting a jump on her homework. She tries to do as much work throughout the day rather than saving all her assignments until nighttime.
Period 3 | 10:20 - 11:05 a.m.
INT 528: "Our Americas": Crossing Borders // Instructor: Carmen Munoz-Fernandez
Students will investigate how Latin America as a region is negotiating the challenges of globalization and border crossing by concentrating on three main areas: the United States' relationship with Latin America, the transatlantic correlation between Latin America and Spain, and the transnational cultural experience of Latinos in the U.S. Students will acquire a basic knowledge of key periods, perspectives, and concepts particular to different disciplines (history, literature, economics, anthropology, art, and political science, among others) and go on to examine a series of issues central not only to Latin Americans, but to "people from the Americas." The class will have a hands-on multidisciplinary experience by having guest lecturers, by utilizing the resources of the Addison Gallery of American Art and the Peabody Museum, and by organizing possible trips to local museums and/or theatres. This is an interdisciplinary course where credit can also count toward Spanish language.
Period 4 | 11:15 a.m. - 12 p.m.
A free period spent on more studying and homework. One of her favorite quiet spots to work is in the basement of the Sykes Wellness Center where there are comfy beanbags and pillows. So comfy that naps have been known to happen as well.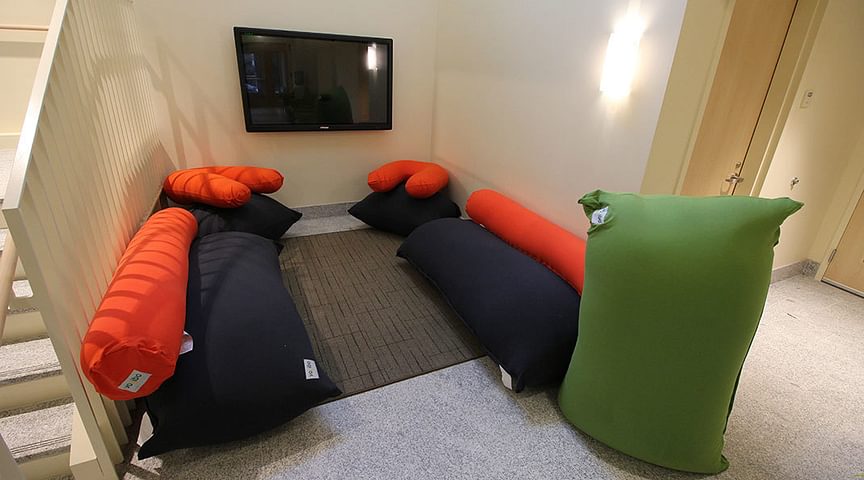 Period 5 | 12:10 - 12:55 p.m.
English 301: The Stories of Literature for New Uppers // Instructor: Emma Staffaroni
Tailored to the particular needs of new Uppers, ENG301 conforms in spirit and essence to ENG300, but with more intensive attention to expository writing. Literature tells the stories of people's experiences—their dreams, their desires, their acts, their mistakes. ENG300 students read poems, plays, short stories, and novels representing diverse historical periods, locations, and identities.
English is a really fun class that is entirely discussion-based with other new Uppers. I feel like I'm really thriving there.
"
Period 6 | 1:05 - 1:50 p.m.
Alex grabs lunch at Paresky Commons during her second free period. Her favorite meal is the stir-fry and always looks forward to the quiches at brunch on the weekends.
Period 7 | 2 - 2:45 p.m.
History 300: The United States // Instructor: Miriam Villanueva
The class emphasizes three goals: knowledge of a narrative of American history; the acquisition of skills by daily exercises in reading, note-taking, and writing; and in-depth study of organizing themes.
3 - 4:50 p.m.
With her athletic requirement already complete thanks to her morning run group, Alex has the afternoon free to study and finish up her assignments.
5 - 11 p.m.
After dinner with friends Alex heads to Cochran Chapel for Orchestra practice where she plays the bassoon. (She's also in Concert band; that ensemble practices Thursday nights.) Once rehearsal ends around 7:50 Alex will head back to her dorm in West Quad North. If there's still homework to complete, that's the priority; if a cluster munch is happening, she'll be sure to check that out to see friends, grab a snack and relax. Before calling it a night, she facetimes with her family back in Texas.