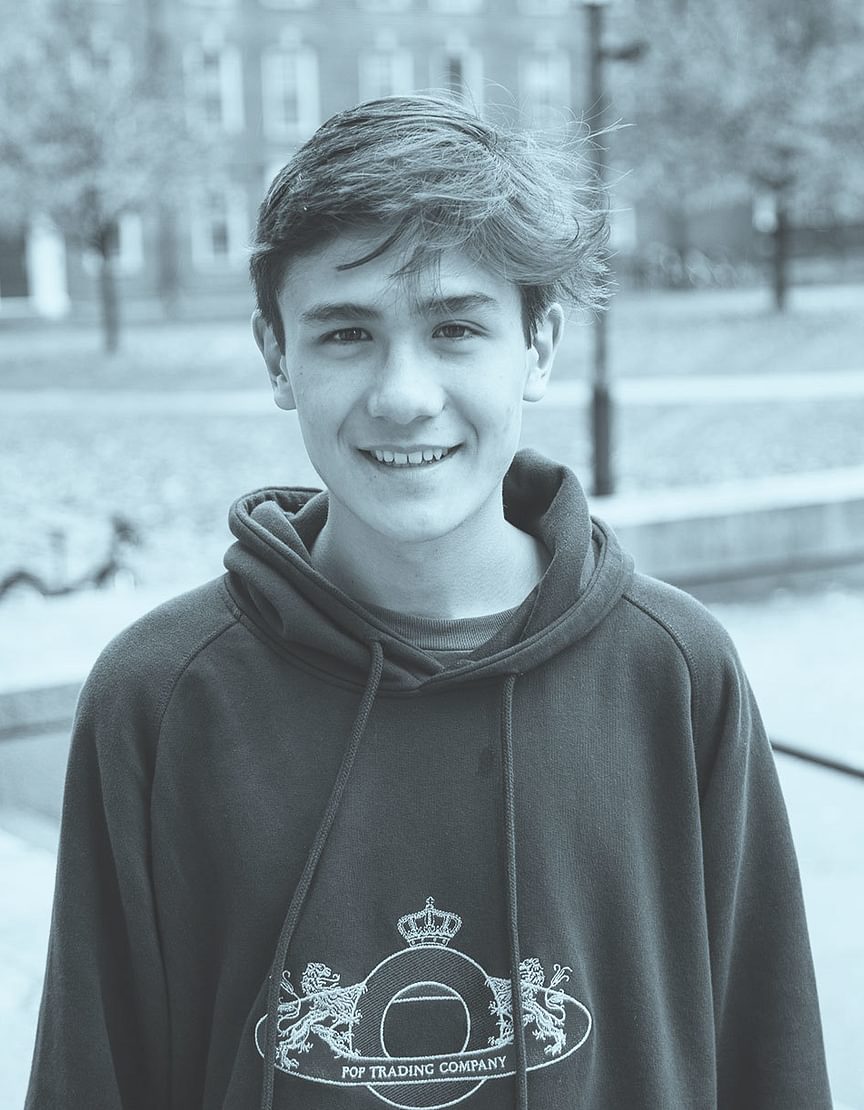 Will, Lower
"​New student orientation was a great way to meet people. ​All of my closest friends I met during that first week of school."​​
Will is a new lower from Los Angeles, CA who grew up in New York City and applied to Andover because he wanted to return to the east coast. He's quickly made a home on campus by making friends with his Cross Country team and embracing the independence of boarding school life. "New student orientation was a great way to meet people," says Will. "All of my closest friends I met during that first week of school." He also credits finding a consistent routine to easing his transition to Andover, and is looking forward to taking some of our varied elective courses after completing his requirements. Heres a look at a typical Monday for Will.
Wake Up | 7:30 a.m.
Will usually wakes up to get ready and grab breakfast at Paresky Commons prior to his first class in Gelb Science Center, which is a short walk from the dining hall.
Period 1 | 8:30 - 9:10 a.m.
Chemistry 250: Introduction to Chemistry // Instructor: Peter Frank
An introduction to the chemical view of the material world, including atomic theory, atomic structure, chemical reactions, the nature of solids, liquids, gases, and solutions, general equilibria, acid-base theories, electrochemistry, and aspects of nuclear chemistry. Emphasis is placed on developing problem-solving skills as well as on making connections between chemical principles and everyday life. A college- level text is used, but the pace of this course is adjusted to ensure that students have ample opportunity to ask questions. Laboratory work is an integral part of the course.
Period 2 | 9:20 - 10 a.m.
French 200: Second-Level French // Instructor: Claire Gallou
For students who have completed FRE100, or for new students who qualify through a placement test. Students practice the idiomatic expressions that are most useful in everyday situations. While continuing to develop aural-oral skills, this course involves reading nontechnical French prose and writing simple compositions.

Conference Period | 10:05 - 10:45 a.m.
Will goes to the Susie's, a.k.a The Den, in the basement of Paresky Commons to meet up with friends and take a break between classes.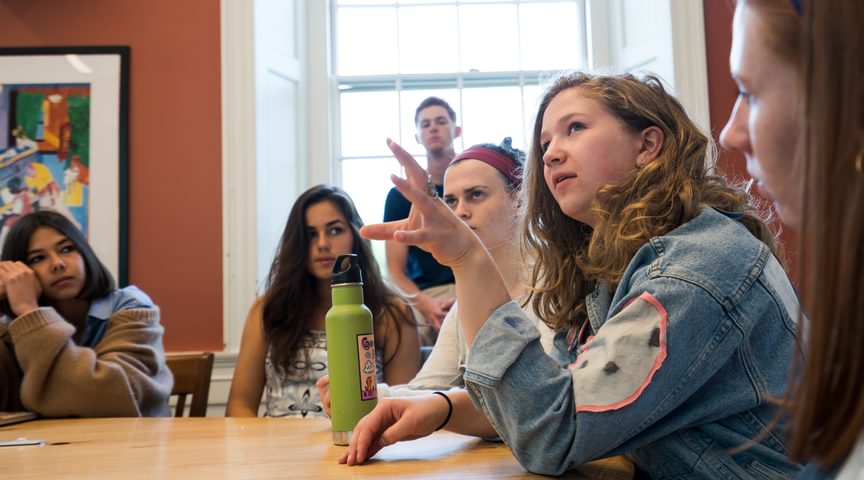 Period 3 | 10:50 - 11:30 a.m.
This is a free period for Will. He'll use it to start his homework or hang in his dorm. With Andover's new block schedule, third period is first on Tuesdays and Thursdays (8:30-9:45 a.m.) so he uses the time to sleep in.

Period 4 | 11:40 a.m. - 12:20 p.m.
English 200: Writing to Read, Reading to Write // Instructor: Paul Tortorella '80
We begin by focusing on the writing process. Students are exposed to a variety of rhetorical modes, such as narration, description, analysis, comparison/contrast, cause/effect, definition, example/illustration, process, and argument. By the end of the term, students should be able to organize, develop, and write cogent essays in five or six of these modes. During Term 1, classes also work deliberately on vocabulary development, clarity, grammar, mechanics, and punctuation.
Mr. Tortorella is great. He always makes the class fun and uses student discussions to provide insights that we might not have thought of.
"
Period 5 | 12:30 - 1:10 p.m.
Math 320: Precalculus // Instructor: Deborah Olander
Topics include properties of real numbers; factoring; fractional and negative exponents; radicals; absolute value; solutions of linear, qua- dratic, and radical equations; systems of equations and inequalities; and word problems. In addition, students are introduced to the more advanced features of the TI-84 Plus graphing calculator.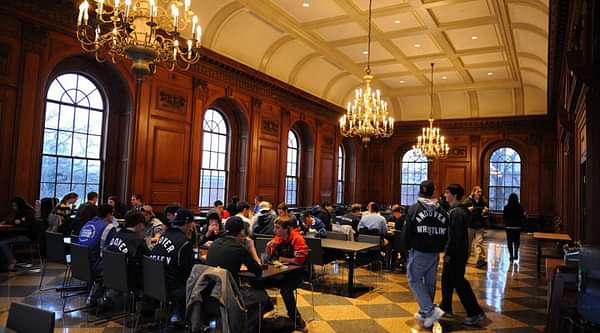 Period 6 | 1:20 - 2 p.m.
Will grabs lunch at Pareksy Commons, meeting his friends in the upper left dining hall. His favorite food: pizza. "It's better than even some of the local pizza delivery restaurants," praises Will.

Period 7 | 2:10 - 2:50 p.m.
Art 309: Video I // Instructor: Rafael Kelman
Students will consider the broad scope of the video medium in daily life as well as its role in art, popular culture, and journalism. Students will shoot and edit their own video works throughout the term. Class time will include viewing and discussing historical film and video work as well as giving feedback on completed student projects. Projects will explore techniques and ideas around basic shooting and editing; montage; found footage; and post-production effects as well as narrative, truth, and fiction. Cameras will be provided by the Polk-Lillard Center.
Video class is really cool because I've always wondered how effects are put into movies. We're not making big Hollywood productions, but the technology we're using is the same.
"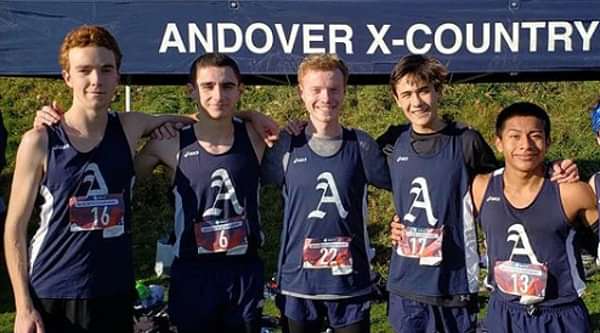 Athletics | 3 - 4:50 p.m.
Will is a runner on the Cross Country team and has enjoyed participating on the team and making new friends through the sport. Practices often lead to pick-up basketball games and hanging out with teammates.
5 - 11 p.m.
Will goes back to his dorm to clean up after practice then walks to dinner. After he eats with friends, they'll head to the Oliver Wendell Holmes Library to study, finish their homework, and socialize. Most of the time they end up at the renovated makerspace in basement with comfortable couches and study nooks. He'll then go back to his dorm in Abbot cluster and hang with friends in his three-room double before falling asleep.