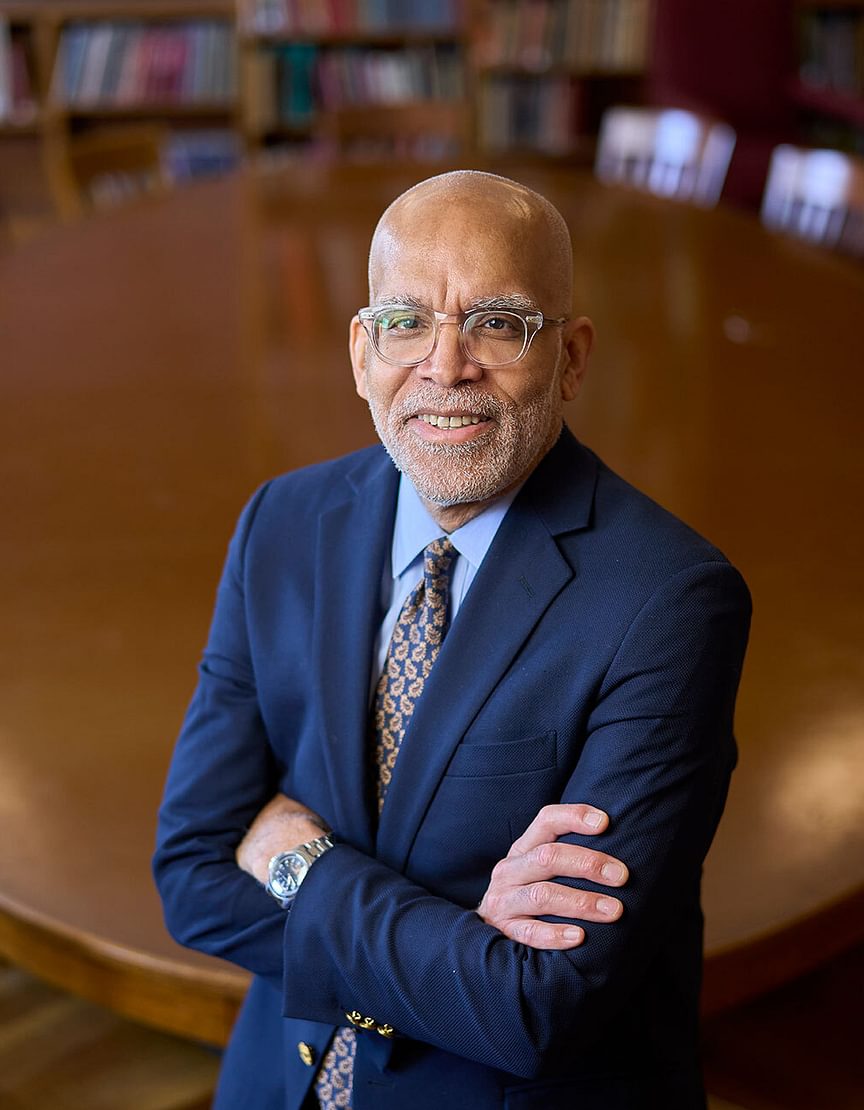 Raynard Kington, MD, PhD, P'24, '27
"Non sibi is an ideal that aligns with the values that I learned growing up, and it resonates with me at a deep level."
EDUCATOR, THOUGHT LEADER, AND HEALTH AND WELLNESS ADVOCATE, RAYNARD KINGTON IS DEVOTED TO ANDOVER'S HIGHEST IDEALS.

Dr. Raynard S. Kington became the 16th head of school at Phillips Academy in Andover, Massachusetts, in July 2020. Prior to Andover, he served for 10 years as president of Grinnell College (2010–2020) and is now president emeritus. He previously served in a range of positions at the National Institutes of Health (NIH), including principal deputy director and acting director, associate director of the Office of Behavioral and Social Sciences Research, and acting director of the National Institute on Alcohol Abuse and Alcoholism.
Before NIH, Dr. Kington was a division director at the Centers for Disease Control and Prevention and served as director of the National Health and Nutrition Examination Survey (NHANES). He has also been a senior scientist at the RAND Corporation and assistant professor of medicine at UCLA. He was elected to the Institute of Medicine (now the National Academy of Medicine) in 2006.
Once you teach an individual to explore the world, the world offers the individual previously unimaginable pathways. That is precisely the type of education that Andover provides.
"
Dr. Kington attended the University of Michigan, where he earned a BS with distinction and an MD degree; he completed his residency in internal medicine at Michael Reese Medical Center in Chicago. He was a Robert Wood Johnson Clinical Scholar at the University of Pennsylvania, where he earned an MBA with distinction and a PhD with a concentration in health policy and economics at the Wharton School and was awarded a Fontaine Fellowship. Dr. Kington received his board certification in internal medicine, public health and preventive medicine, and geriatric medicine.
His research has focused on the social determinants of health and, more recently, on diversity in the scientific workforce. He currently serves on the boards of the National Opinion Research Center, Beth Israel Lahey Health, RAND, and The Pew Charitable Trusts.
Dr. Kington is married to Peter Daniolos, MD, a professor of child and adolescent psychiatry. They have two sons.
I am incredibly honored to be selected as head of such a historic institution. Non sibi is an ideal that aligns with the values that I learned growing up, and it resonates with me at a deep level, both personally and professionally.
"