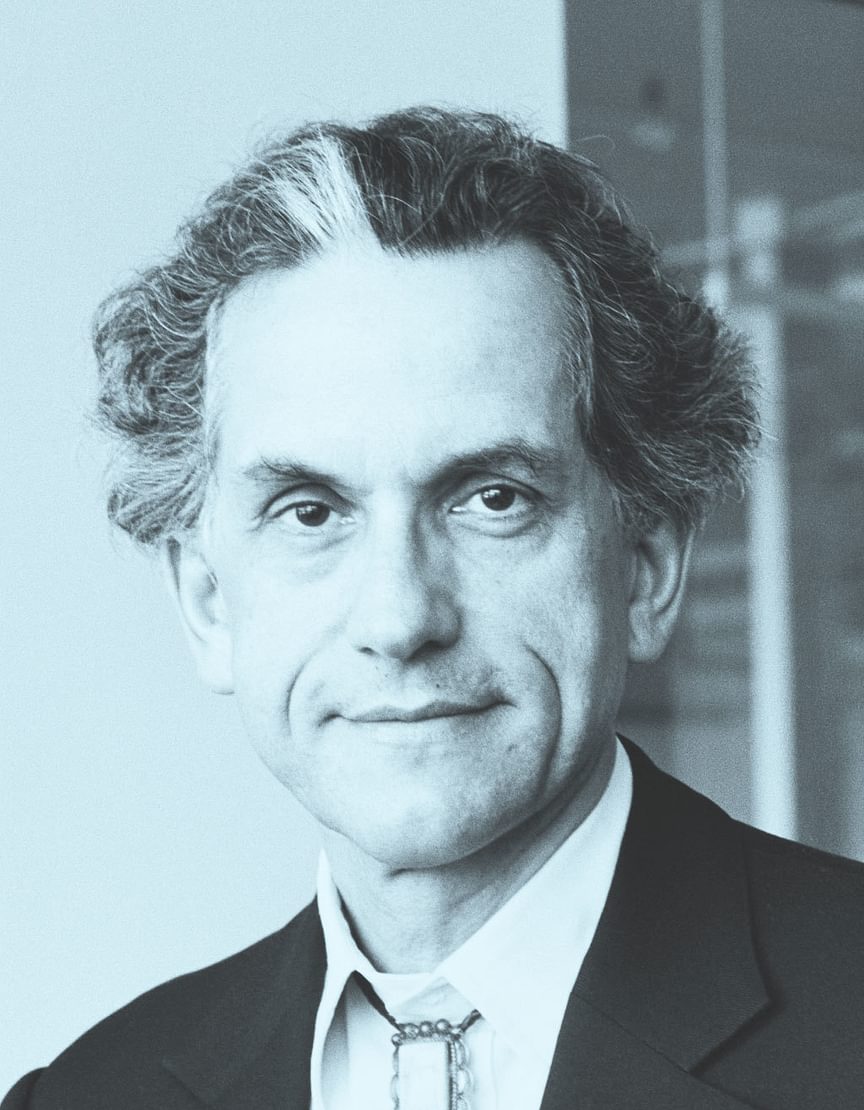 Guy Nordenson '73
Nordenson was one of the lead structural engineers on Smithsonian's National Museum of African American History & Culture (NMAAHC).
During his long and successful career as a structural engineer, writer, and educator, Guy Nordenson '73 has observed that all truly outstanding buildings carefully intertwine various disciplines, such as art, literature, philosophy, and engineering. That is certainly the case with his most recent project.
With its dramatic bronze-colored exterior representing a wooden-tiered West African corona, the Smithsonian's National Museum of African American History & Culture (NMAAHC) is more than the nation's first museum dedicated to the documentation of African American life, history, and culture: it is a stunning work of architecture and engineering.
Nordenson attended the September 2016 opening ceremony for the museum, which included cabinet members, members of Congress, former presidents, civil rights leaders, and President Barack Obama, who delivered remarks. One of the two lead structural engineers chosen for the project, Nordenson said it was a career highlight.
"Working on this project was a great privilege and responsibility," says Nordenson. "It will always mean a great deal to me."
Nordenson has also been part of other historically significant projects. His portfolio includes work on the Museum of Modern Art and he played a significant role in the safe deconstruction of the World Trade Center following 9/11. But the NMAAHC building was special in a variety of ways.
His team at Guy Nordenson and Associates carefully guided the design and construction of the five-story superstructure. Many facets of the design are symbolic. For example, the edifice is supported by four structural cores, a metaphor, explains Nordenson, for the four pillars of the museum's mission: to provide a place to explore and revel in African American history; to show how all Americans' stories, histories, and culture are shaped by global influences; to explore what it means to be an American and share how American values are reflected in African American history; and to serve as a place to preserve this important piece of American history.
Nordenson is the author of "Tall Buildings" (2003), "WTC Emergency Building Damage Assessment" (2004), "Seven Structural Engineers" (2008), "On the Water | Palisade Bay (2010), "Patterns and Structure" (2010), "Reading Structures" (2016).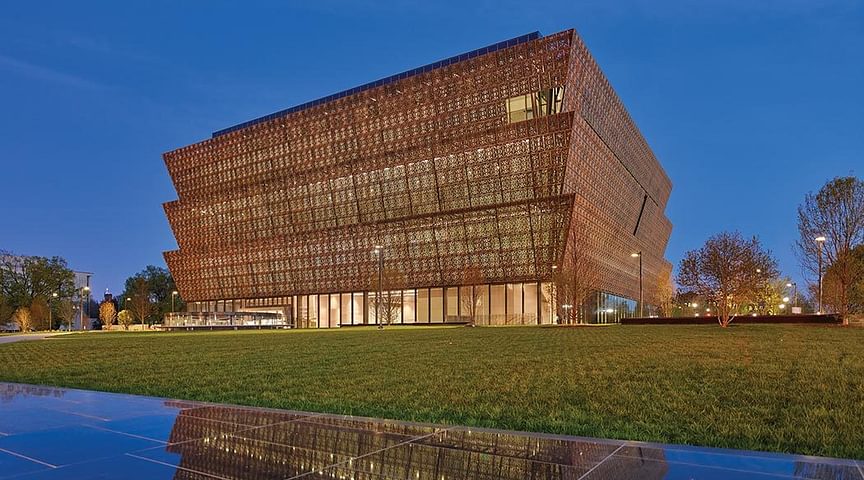 [footnote]
Photo courtesy Alan Karchmer/NMAAHC.
When he was at Phillips Academy—and smitten with literature—Nordenson had a different career path in mind. He recalls learning to lead seminars in Kelly Wise's Novel & Drama course, an experience that was both "challenging and invigorating, and gave me the confidence, in time, to teach," he says.
Nordenson attended MIT, his father's alma mater, and then applied to both Yale's comparative literature graduate program and Berkeley's structural engineering program. Turned down by Yale, he went off to California engineering. Fate? Perhaps. It was a decision that would shape his future and, to some extent, some of the most historically important buildings in America.