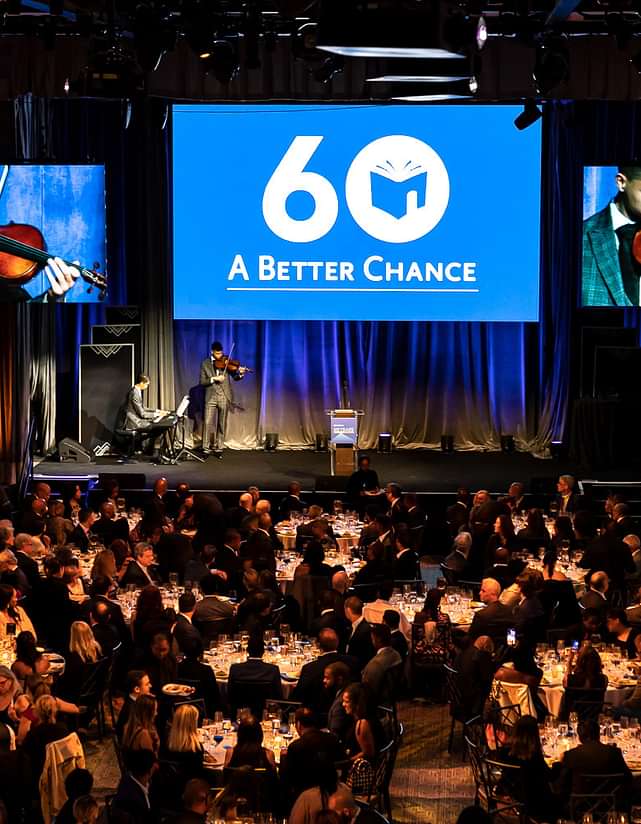 October 31, 2023
Linda Carter Griffith honored for enhancing educational equity
Griffith recently received the inaugural Founder's Award from A Better Chance (ABC)
by Nancy Hitchcock
Linda Carter Griffith, associate head of school for equity, inclusion, and wellness, recently received the inaugural Founder's Award from A Better Chance (ABC). Griffith was chosen for her dedication to guiding young people of color in their educational pursuits. She accepted the award at ABC's 60th anniversary celebration October 20 in New York City, where she was joined by current and former colleagues, family, friends, and trustees.
"To be honored for doing the work you love—investing in young people and helping them reach their potential and live the life they have dreamed—is something I never expected," says Griffith. "I became a teacher to make a difference in students' lives—there is no greater honor than to be celebrated for your life's work and dedication.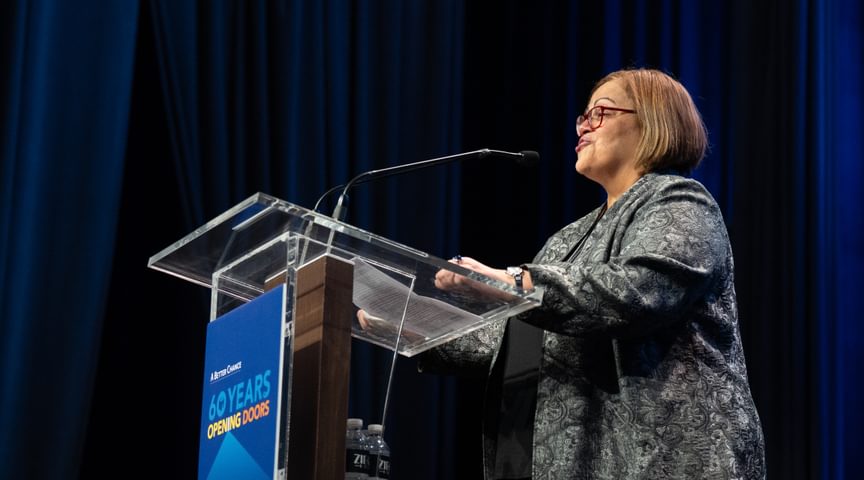 Nearly 40 years ago, Griffith arrived at Phillips Academy to teach English in the (MS)2 program. She has held many positions since then, including English instructor, assistant basketball coach, house counselor, dean of Community and Multicultural Development, and 10 years as a cluster dean. She became the school's first assistant head for equity and inclusion in 2015, and then became associate head in 2018.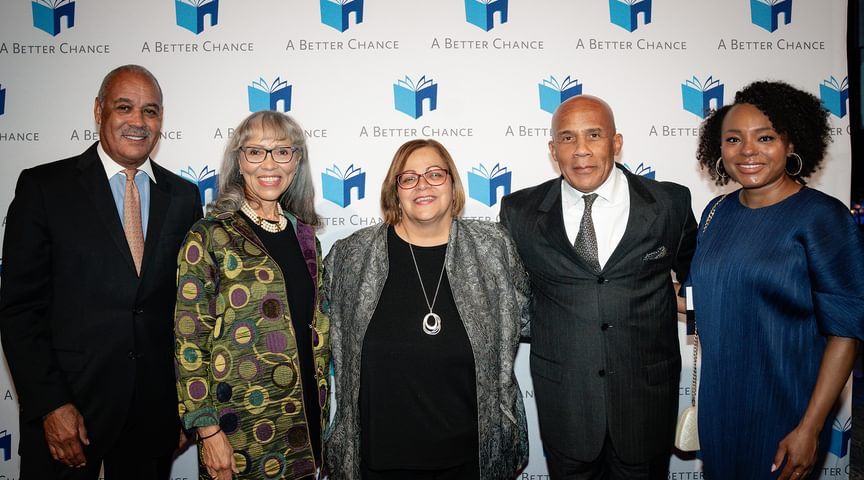 ABC has been connected to PA since its founding in 1963, when a group of 23 heads of New England schools, including headmaster John Kemper, met to brainstorm methods to improve lives of underrepresented populations by increasing graduation rates. The nonprofit organization continues to support high-performing middle and high school students of color in prestigious independent boarding, day, and public schools.
"ABC has been changing lives for decades," says Griffith. "At Phillips Academy, many alumni and several trustees are ABC Scholars. The program creates opportunities for young people who might not be able to afford an education like the one at Andover. It truly provides a Better Chance for deserving young scholars!"
---

Photos by Malcolm Lightner and Becca Oviatt courtesy of A Better Chance.
Other Stories