October 25, 2023
Three earn 2023 Alumni Award of Distinction
The annual award honors alumni for making "positive impact on diverse peoples and places, society, and world"
The Alumni Council of Phillips Academy has selected Paula Caballero '80, Elaine B. Finbury '68, P'99, and Peter R. Saji '96 as the 2023 Andover Alumni Award of Distinction recipients. First presented in 2012, the annual award honors individual members of the alumni body for making a "positive impact on diverse peoples and places, society, ultimately the world."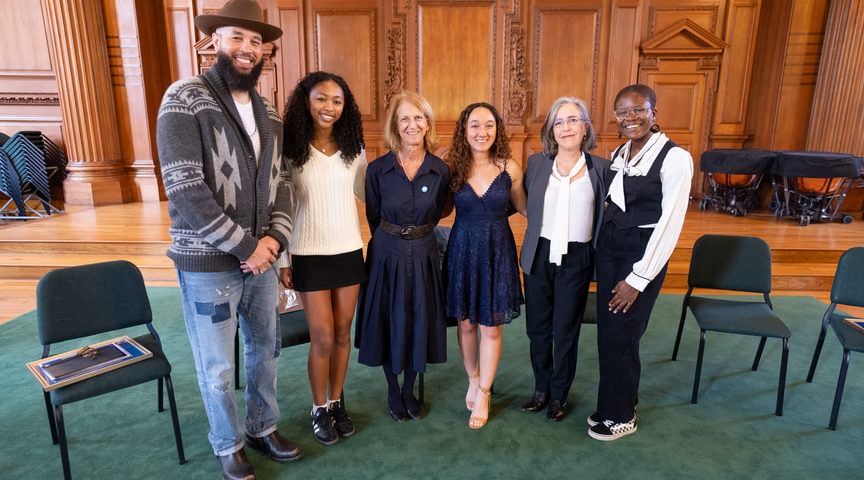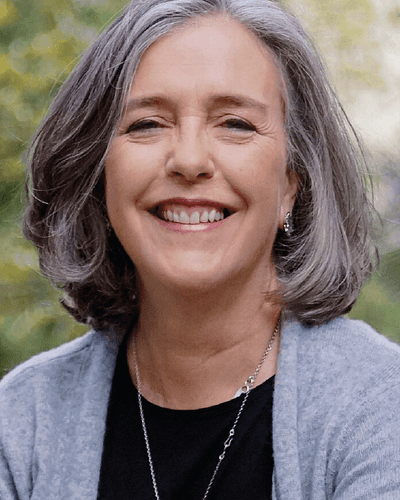 Paula Caballero '80
After years of behind-the-scenes negotiations and informal diplomacy, Paula Caballero's Sustainable Development Goals (SDG) were formally accepted by the United Nations in 2015. Audacious in their scope, the 17 goals provided, for the first time, a clear plan for the world to shift course to create more sustainable global pathways while aiming to reverse climate change, enhance equity, and improve the lives of billions of people.
The SDG have changed how we understand and view development, proposing for the first time a truly universal agenda without the artifice of the distinction between "developed and developing" countries. A revolution in responsibility, the SDG enable not just governments but also other stakeholders to engage meaningfully. For her contribution to "environmental action leading to positive change," Caballero was awarded the Zayed International Prize for the Environment in 2014 and the German Sustainability Award in 2019.
Caballero is currently regional managing director for Latin America at The Nature Conservancy, a global organization dedicated to conserving the lands and waters on which all life depends. Her expertise in development is remarkably broad and deep.As director for Economic, Social, and Environmental Affairs in Colombia's Ministry of Foreign Affairs (2010–2014), Caballero contributed to policy development and led negotiations on a range of sustainable development issues, including climate change, post-2015 agenda, and biodiversity, and worked closely with a wide array of national and international counterparts. It was in this capacity that she spearheaded Colombia's proposal to establish a comprehensive, integrated metric for sustainable development—resulting in the Sustainable Development Goals.
As senior director at The World Bank, she launched the Environment and Natural Resources Global Practice and oversaw a portfolio of more than $7 billion that covered an array of development issues in productive landscapes and forests, fisheries and aquaculture, pollution and environmental health, environmental economics, and environmental safeguards. Caballero has also served as global director for climate at the World Resources Institute and worked with the Energy and Environment Unit for Latin America and the Caribbean as part of the United Nations Development Programme, an agency tasked with helping countries eliminate poverty and achieve sustainable economic growth and human development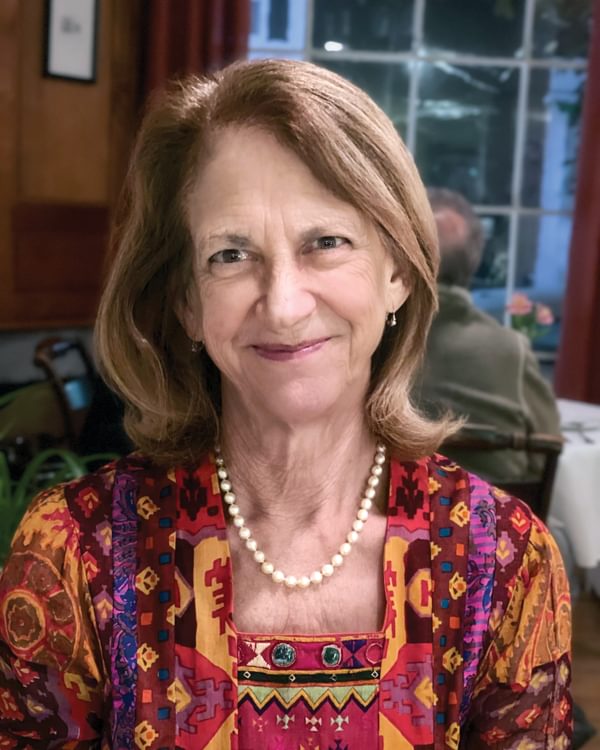 Elaine B. Finbury '68, P'99
Elaine "Lanie" Finbury is recognized for her unique ability to achieve consensus and public purpose in revitalizing communities through the development process. The founder and current principal of Rufus Choate Associates, Finbury previously served as an acquisitions director and lead development consultant for the Architectural Heritage Foundation in Boston. She also previously worked as a senior project manager for the Massachusetts Development Finance Agency and a senior community development specialist for the National Trust for Historic Preservation, where she wrote the book Rebuilding Community: A Best Practices Toolkit for Historic Preservation, advocated for historic preservation in New York and Massachusetts, and provided tax credit services for developers investing in historic properties.
Among her representative projects is the Essex House in Salem, Massachusetts, a 44-unit luxury rental development that helped launch the city's downtown commercial redevelopment. Additionally, she is responsible for saving Rufus Choate House, also in Salem, a historic Federalist townhouse renovated to offer modern office space. Finbury also led the effort in Lawrence, Massachusetts, to bring new life to the city's 250,000-square-foot 1880s Washington Mills complex, which now comprises 150 apartments.
In 1983, returning to Andover for her 15th Reunion, Finbury was disheartened by the state of the historic Abbot Academy campus, its vacant buildings at risk of demolition. The feature story in Andover magazine's spring 2022 issue reported: "Lanie became the leader and fierce advocate of a preservation campaign that brought together the spirit of Abbot alumnae, the trustees of Phillips Academy, and the townspeople of Andover. 'Without Lanie Finbury,' says Neil Cullen, CFO of Phillips Academy from 1986 to 2004, 'who knows if we'd have this story to tell. She inspired the conversation.'" Among Finbury's many honors is the 1991 Massachusetts Historical Commission Preservation Award for the rehabilitation of McKeen Memorial Hall.
Finbury is an adjunct assistant professor of American & New England studies in the Boston University Preservation Studies program. She teaches classes in adaptive reuse and financial feasibility to graduate students in both law and preservation and lectures at the Boston University School of Law. A board member and former longtime chair of the nonprofit Boston Preservation Alliance, Finbury is also on the board of the Merrimack Valley Economic Development Council.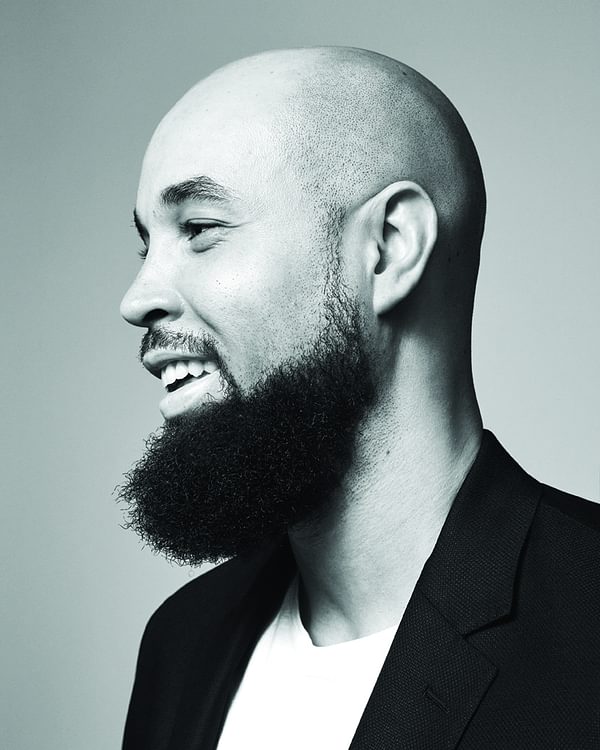 Peter R. Saji '96
Peter Saji began his career writing a videogame for Activision, which was never released. However small, that first check gave him the confidence to continue pursuing his dream. Saji eventually wrote for several different TV shows, but it wasn't until he was staffed on ABC's Black-ish that his career truly changed. There, Saji was able to tackle sensitive subjects such as colorism and LGBTQ+ family members, earning several awards and three Emmy nominations.
Saji is particularly proud of having written the Black-ish musical episode "Juneteenth"—the first television episode to explain both the history and significance of what is now a federal holiday. He went on to write for and produce Mixed-ish and recently signed a multiyear deal with ABC Signature.
In 2020, Saji wrote an article titled "What does diversity mean in Hollywood?" for Andover magazine. Here is an excerpt:
"Andover has influence in a lot of places, but Hollywood isn't one of them. I knew zero people when I first got here, so I had absolutely no idea how to secure a writer's assistant job—the "traditional" path to a career in television. In fact, it took 20 years, three Emmy nominations, creating my own show and writing episodes of Black-ish—that ABC president Jonnie Davis described as being "some of the most evocative and important"—for me to finally be able to suggest how to get a writer's assistant job. Okay, maybe that humblebrag shows I'm still ashamed of being a diversity hire."
The writer's room, wrote Saji, is a "complicated" place. "On my first day of work—first day of work—a coworker told a joke whose punchline was the N-word. Seriously. So while diversity initiatives are supremely important, I also think they could better embody a non sibi standard...And since [diversity] initiatives are designed to compensate for centuries of systemic racism, they should also offer candidates resources further through their careers. Too often, beneficiaries are left to suffer severe human resources violations in silence."
When Saji isn't writing, he enjoys riding wheelies, playing guitar, or training mixed martial arts with one of his nine children. He and his wife, Amber, have adopted eight children together. And while Saji did not enjoy picketing in his second writers' strike, he was grateful for the time he got to spend with his kids
Other Stories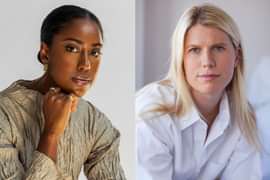 Shaking up the art world
Recognizing that the art market was ripe for innovation, two alumnae helped build solutions to pay artists equitably.