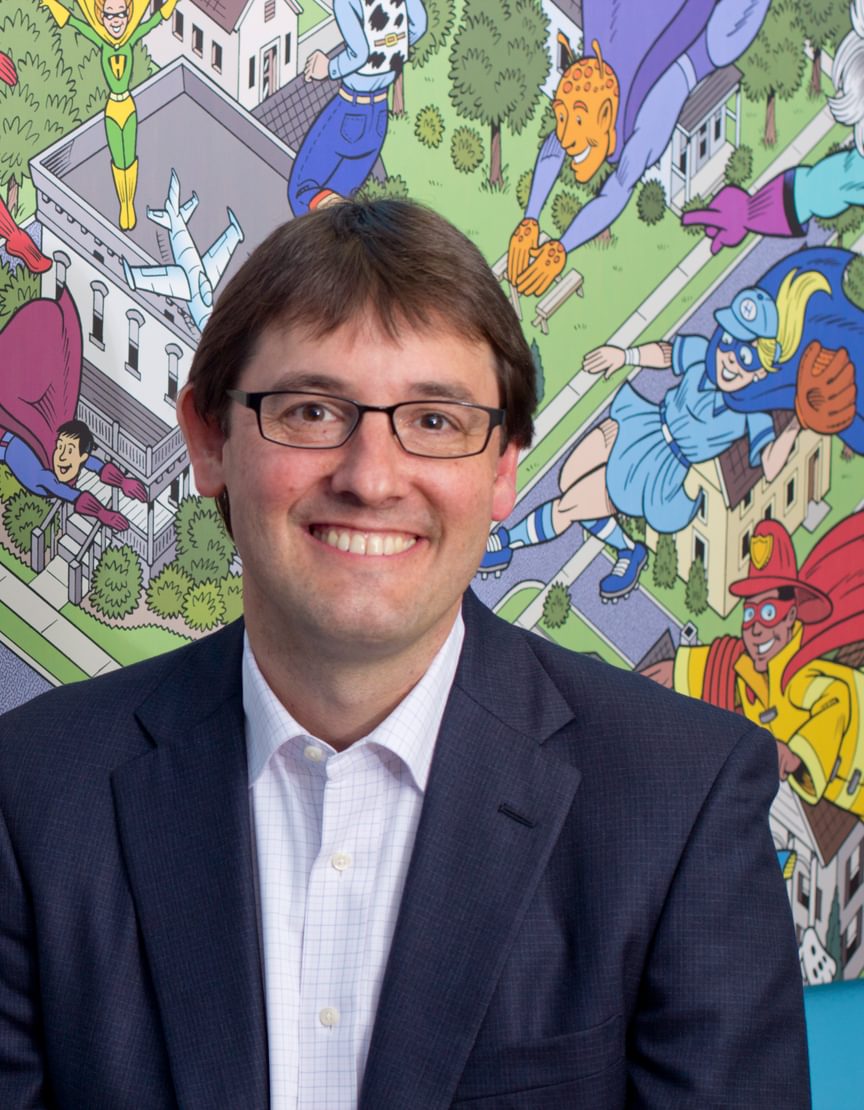 March 25, 2022
A childhood favorite continues to delight
Highlights celebrates 75th anniversary with Kent Johnson '87 at the helm
by Nancy Hitchcock
Remember arriving at your doctor's or dentist's office waiting room as a kid and spotting a copy of Highlights magazine? It was thrilling to search for strawberries, a hammer, caterpillars, and other assorted items in the Hidden Pictures section of the monthly magazine, a section that has challenged children in every issue since the first publication in 1946.
Highlights just celebrated its 75th anniversary, with Kent Johnson '87, the founders' great-grandson, now at the helm. Although much has changed since Johnson's great-grandparents started the magazine, the mission of the family-owned business has remained the same.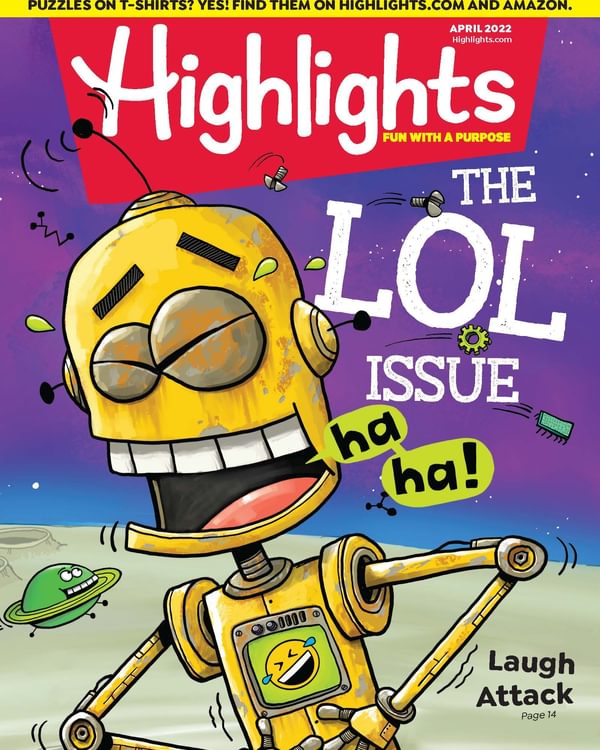 "Everything we do under the Highlights brand is about child development and helping children become their best selves," says Johnson, CEO of Highlights for Children.
Even though Johnson is the third CEO in the company's history, his path to the position was anything but direct. At Phillips Academy, Johnson developed a passion for physics in Dr. Robert Perrin's class. This interest culminated in a PhD in physics from Harvard University followed by six years in the biotech industry. Highlights, however, was always in his purview.
One summer during college, Johnson interned at the family publication. He wrote responses to children who had sent letters, a practice that has been in place since Highlights' founding and that recently inspired a book: Dear Highlights: What Adults Can Learn from 75 Years of Letters and Conversations with Kids. Johnson gradually moved into other business roles; he was especially drawn to the positive impact the magazine and the company has had on employees and customers. When he and his wife were expecting their first child (they now have two boys), they decided it was time to move to Columbus, Ohio, where Highlights is headquartered. In 2005, shortly after joining the company, he became CEO.

Johnson grapples with keeping the company relevant. When his great-grandparents founded the company—at ages 58 and 61 after retiring from their careers in education and child development—they focused on a single monthly magazine with a first print run of 20,000 copies. The business has grown to a total circulation of about 2 million and 500 employees, yet Johnson still remains focused on the core goals of developing children's creativity, imagination, and reading skills—as well as teaching respect and kindness. Today's version of Highlights is more modern and colorful, and the brand now includes websites, mobile apps, podcasts, school skills practice books, and book clubs. Under Johnson's leadership, the company expanded to reach a younger audience including infants.
"The world's moving pretty quickly," says Johnson. "We're passionate about expanding the categories of products to support those positive messages in kids' lives."

Photo credits: Courtesy of Highlights for Children
Other Stories