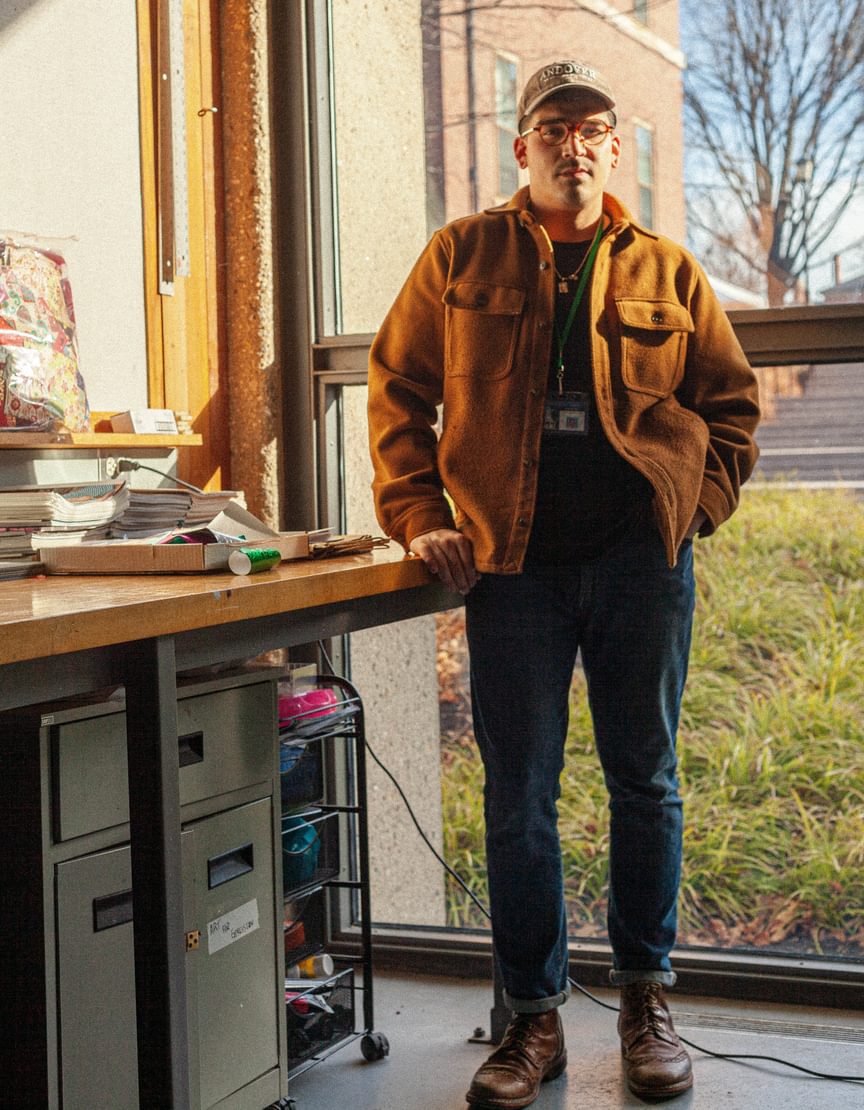 April 29, 2021
To be an American
Visual Studies Instructor Hector René Membreño-Canales explores personal stories from behind the lens
by Nancy Hitchcock
Patriotism is an idea that Hector René Membreño-Canales has explored his entire life.
A native of Honduras, U.S. Army veteran, and photographer, the PA instructor in visual studies and photography continuously investigates this theme, pushing at the barriers of what it means to be American.
In one project, Hegemony or Survival, which Membreño-Canales began in 2013 with other artists who are veterans, he juxtaposes stark symbols of war—grenades, bullets, and uniforms—with peaceful imagery, such as flowers and fruit amidst pastoral settings reminiscent of 16th- and 17th-century paintings.
"You photograph what you know," he says, "and I know about the military as a community. It's also something I didn't see represented in the media, so I was compelled to tell these personal stories that veterans carry."
Another project, An Index of Patriotic Consumption, captures images of consumer goods, such as soda cans, ketchup bottles, and Band-Aids, that boast patriotic messages. Membreño-Canales is not only documenting and archiving how patriotism manifests in advertising, media, and culture, he is also questioning how patriotism is represented.
Membreño-Canales and his mother fled war-torn Honduras when he was 4 years old. Although they arrived in the United States in 1992, he did not become a naturalized citizen until his senior year of high school. And, he says, it wasn't until he served in the military that he truly felt like an American citizen who had the privilege of an opinion.

Hegemony or Survival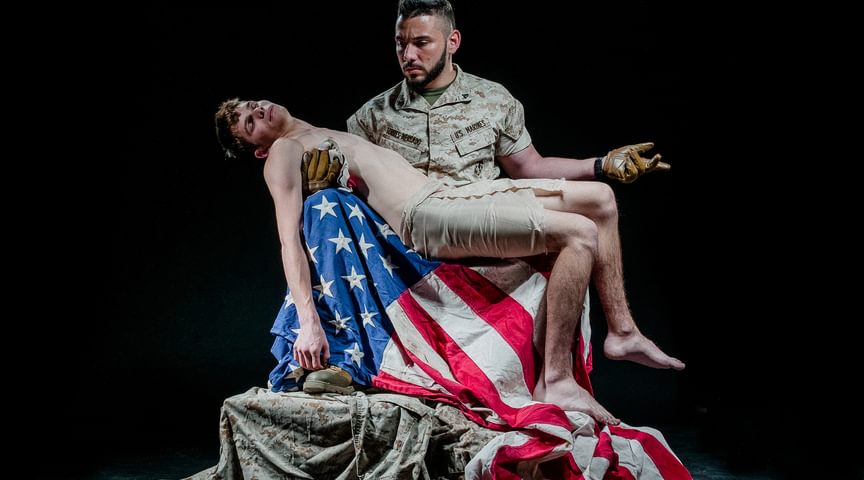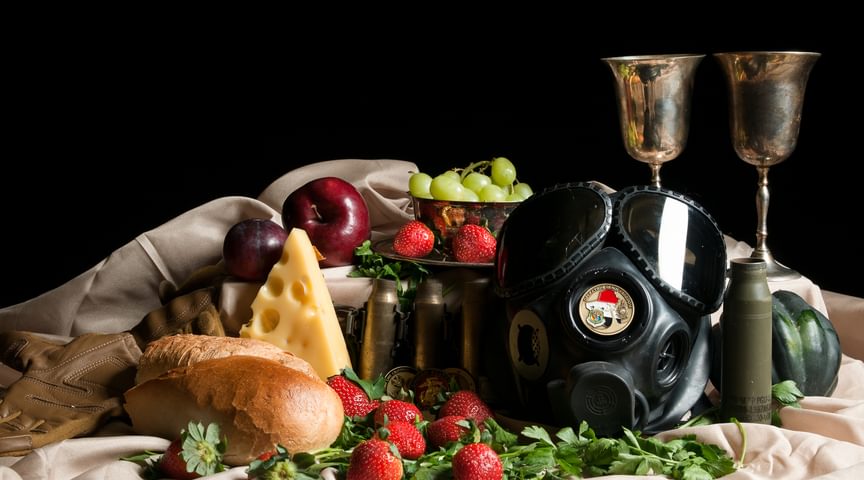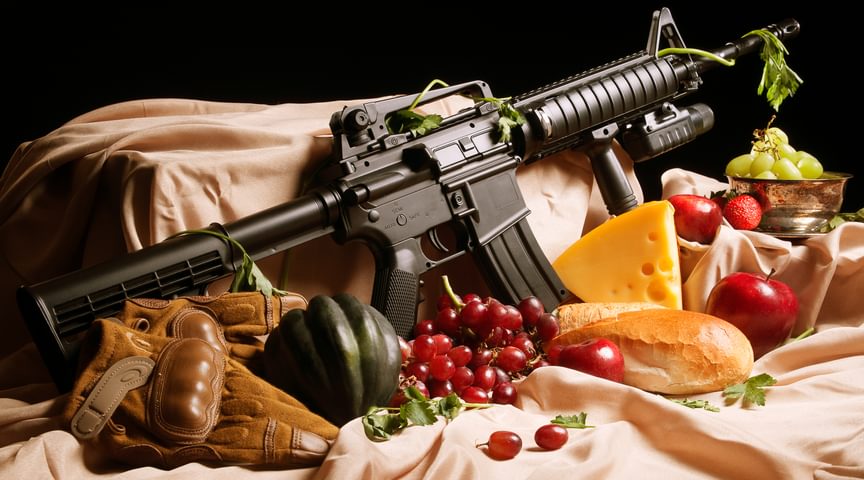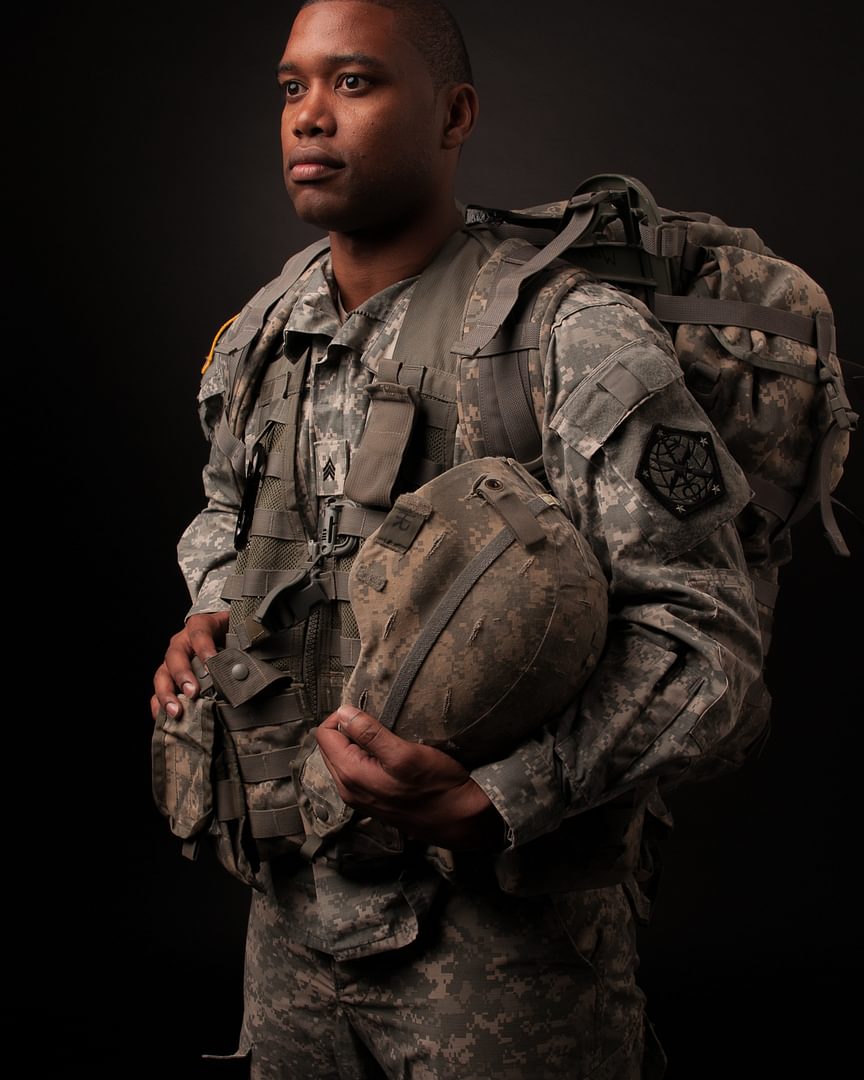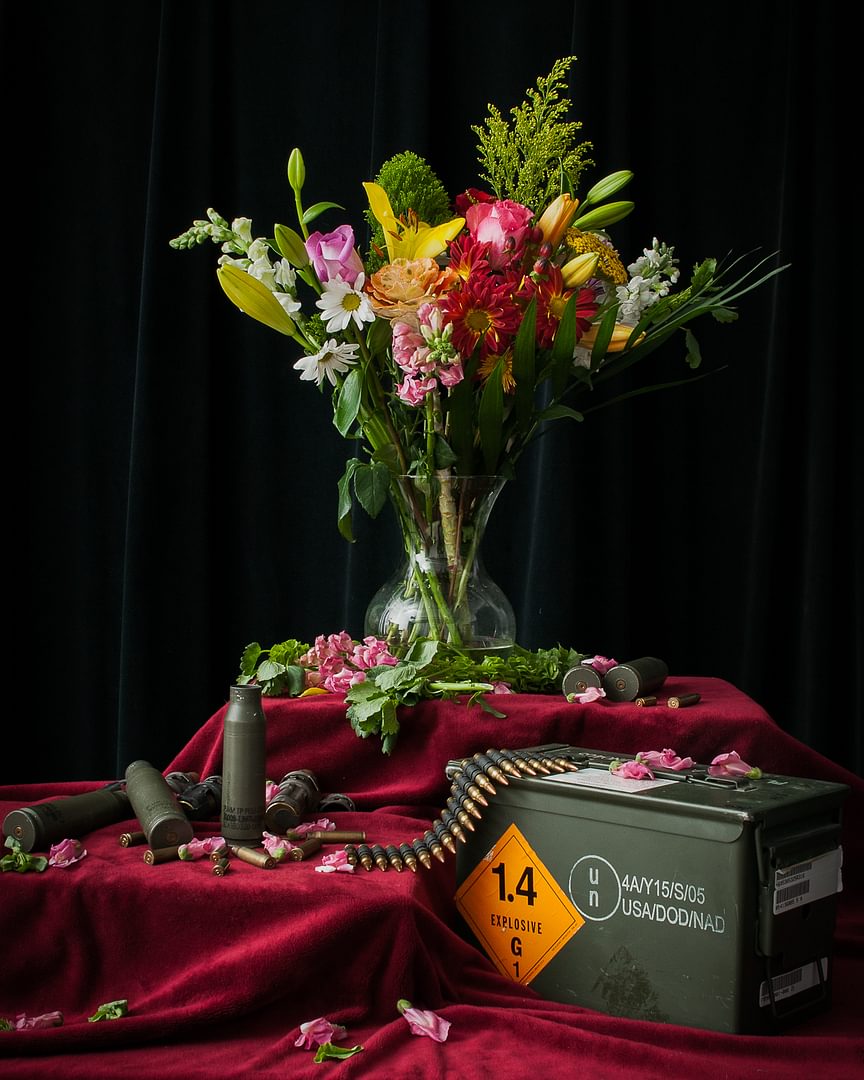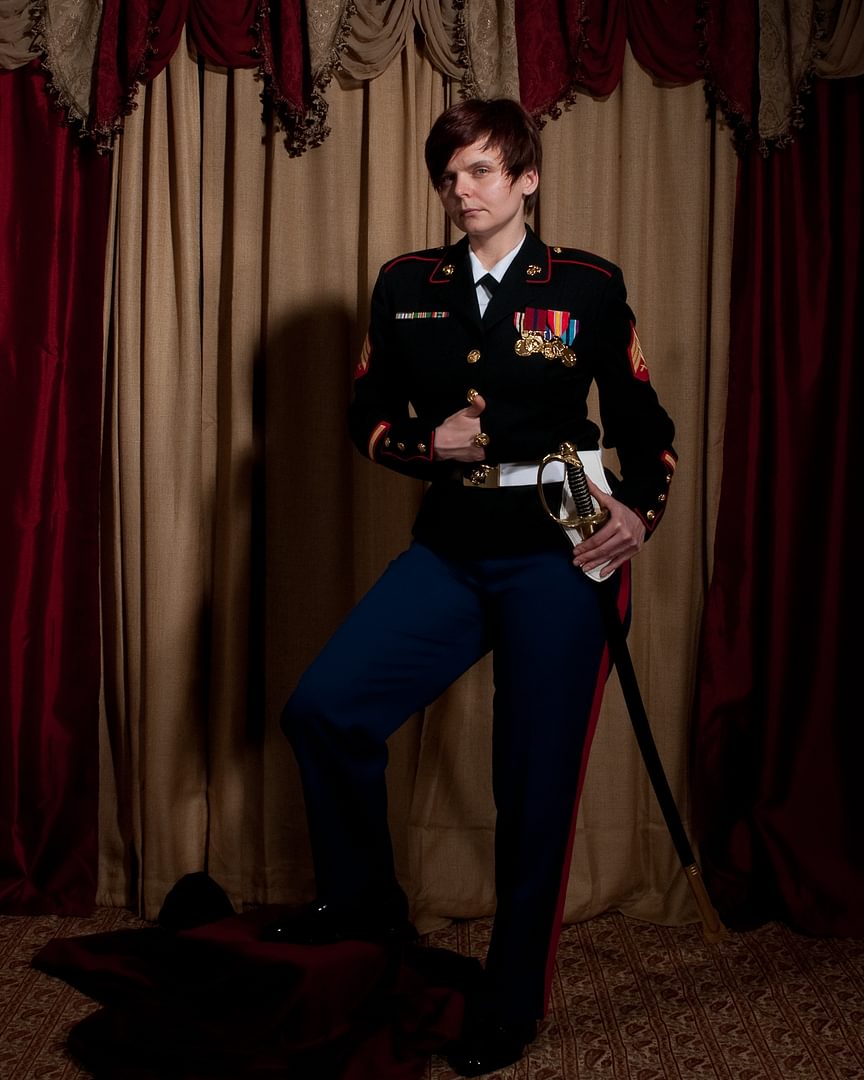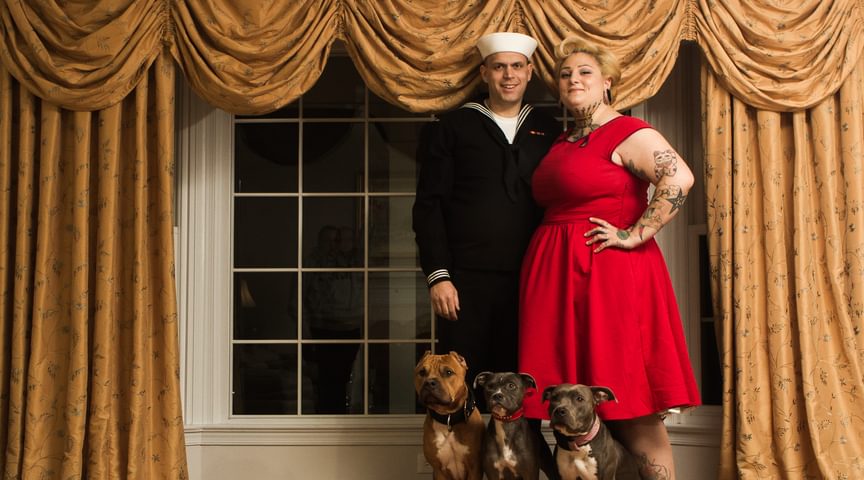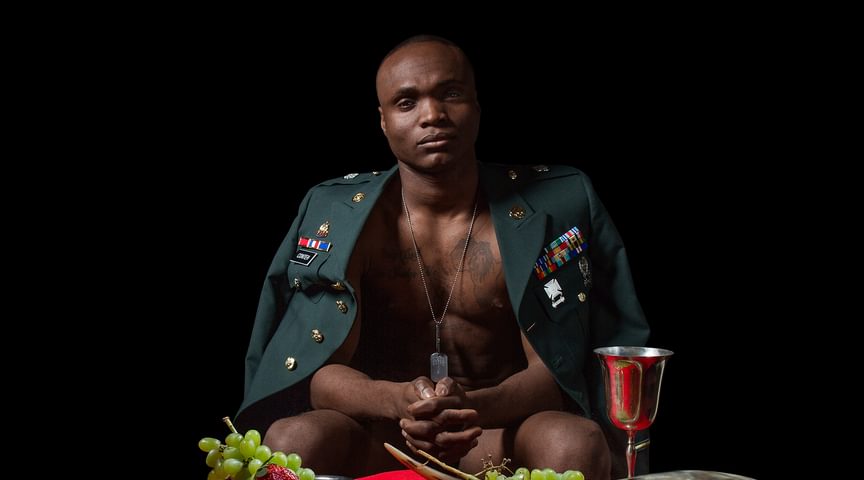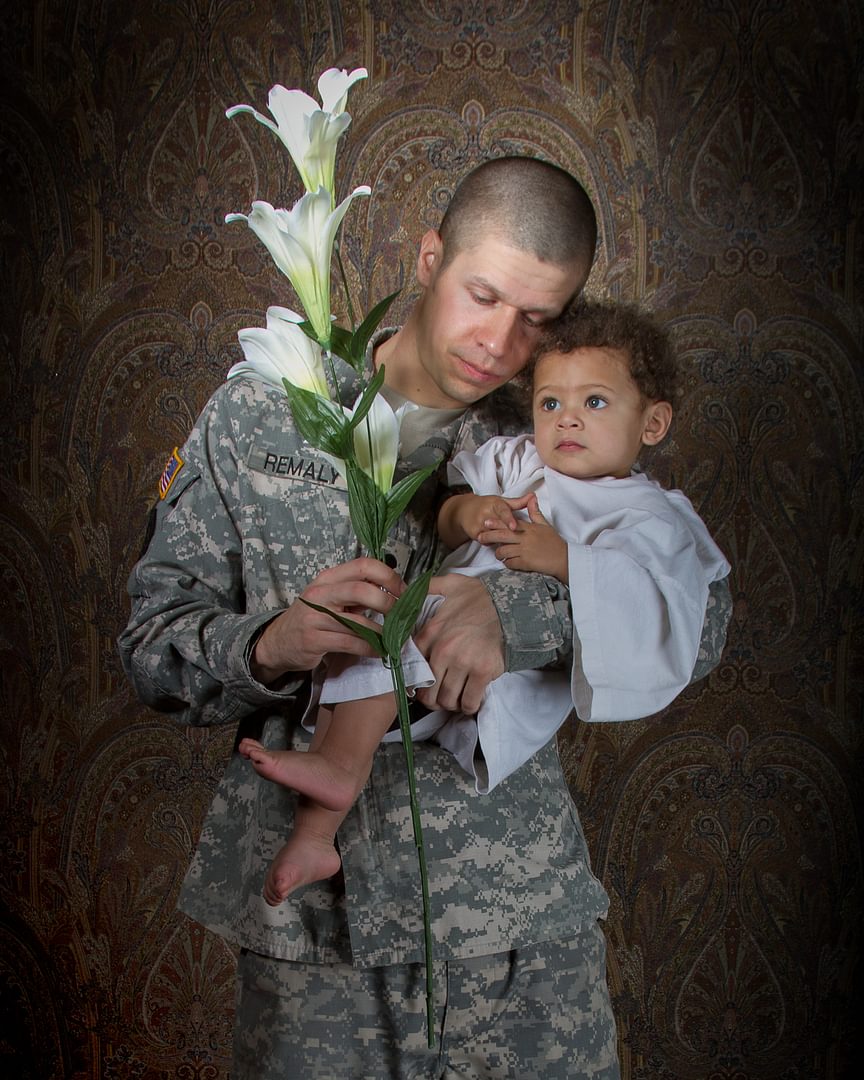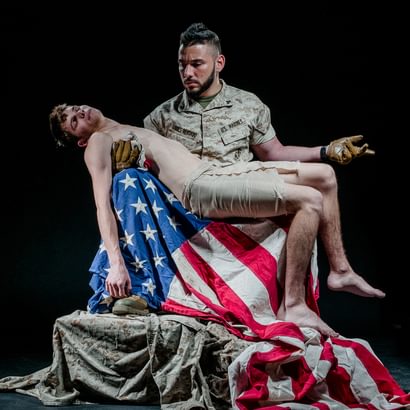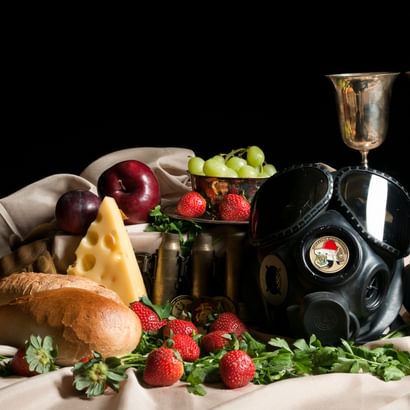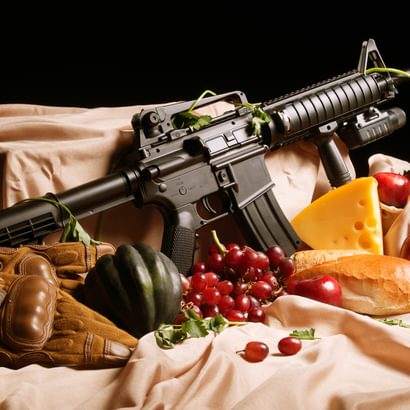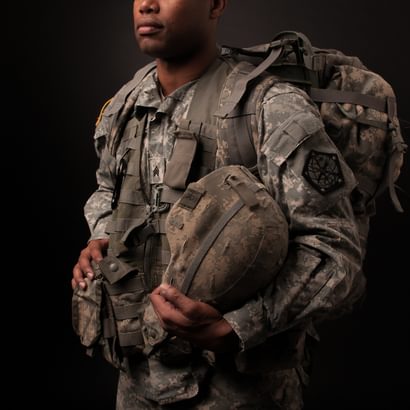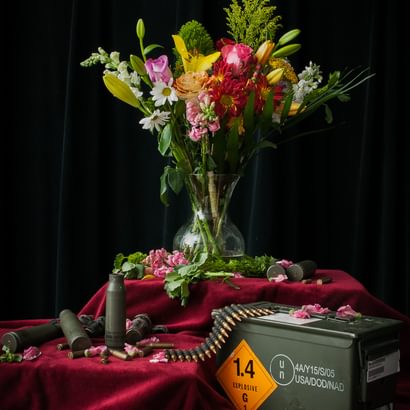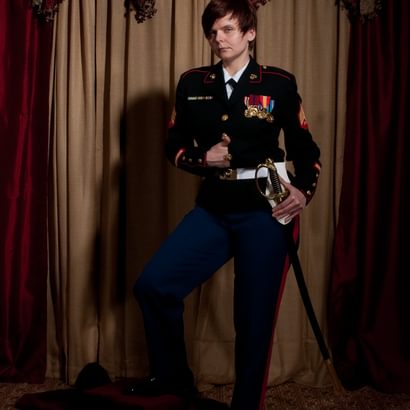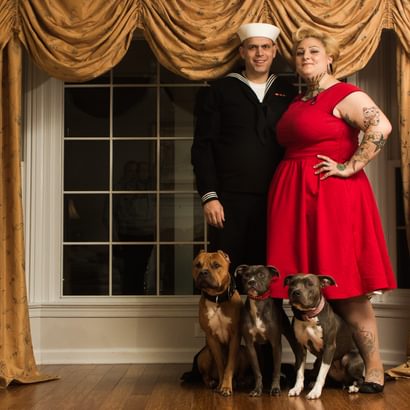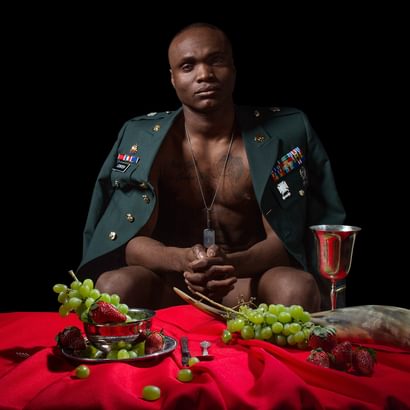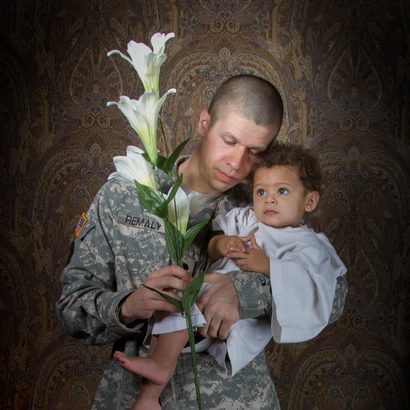 "A few years after I came home from Iraq, I found community in other veterans," he says. "This has given me purpose beyond my marching orders. I have a shared experience with the people I served with and many other veterans. I recognize patriotism in their sacrifice, but I also recognize that my idea of patriotism evolves as I continue to grow."
Membreño-Canales joined the Army one year after high school graduation. He was deployed to Iraq a short time later, in 2009, and began taking photos to document his tour of duty. When he returned stateside, he attended the School of Visual Arts in New York City on the GI Bill and majored in photography.
"I wanted to professionalize my hobby, if you will," he says. He subsequently earned an MFA from Hunter College and began teaching photography and other art courses at Andover in 2018.
In addition to enjoying connecting with students in and out of the classroom, he appreciates being able to learn and teach from the wealth of photographs in the Addison Gallery's permanent collection.
"There are thousands of photographs from American history from some of the world's most well-known American photographers," he enthuses. "I bring the students from my classroom in through the back door of the museum and, before we know it, we're looking at prints up-close and personal. To actually be able to engage with Jamie [Gibbons], the Addison's director of education, to bring my students into the museum and have her bring out these prints—nothing could beat that."
Although teaching during the pandemic has been a challenge, it also has provided an opportunity for Membraño-Canales to try some new tools and digital workflows. One challenge he had to overcome was how to teach digital photography while working remotely—and without all students having access to a digital camera. And he succeeded.
"I had a student who was logging in from his home in Somalia several time zones and continents away and several other students who were local or on campus," he says. "With remote control of a classroom camera, the student in Somalia ended up taking portraits of students who were physically in the classroom—by controlling the camera from his home."
Membreño-Canales is grateful to seamlessly meld multiple facets of his life as he works at Andover.
"I'm lucky that photography is something I'm passionate about and that it is what I do at Phillips Academy as well as for the Army Reserves. I'm able to dovetail my personal interests and my professional interests, and they inform each other," he says. "Teaching at Andover allows me to work toward my strengths."
Other Stories