October 23, 2020
Three earn 2020 Alumni Award of Distinction
The annual award honors alumni for making "significant positive impact on their communities, society, or the world"
The Alumni Council of Phillips Academy has selected three individuals to receive the 2020 Andover Alumni Award of Distinction. First presented in 2012, the annual award honors individual members of the alumni body for making "significant positive impact on their communities, society, or the world." The honorees will receive the awards on Monday, Oct. 26, during All-School Meeting. The 2020 recipients are: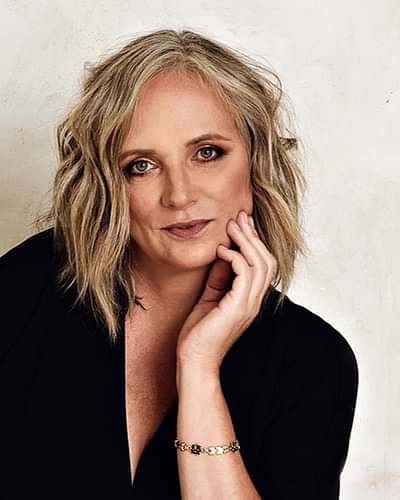 Christine Balling '86
After graduating from Phillips Academy in 1986, Christine Balling earned a BA in English literature at Barnard College and an executive MA in national security affairs at The Institute of World Politics. In 2009, she founded Fundación ECCO, a Colombian-registered nonprofit promoting democracy and youth leadership that aims to discourage people from joining extremist groups such as the Revolutionary Armed Forces of Colombia (FARC).
In running Fundación ECCO, Balling executed projects in areas where the FARC insurgency operated. Working in cooperation with the Colombian army, air force, and national police, Balling received grants from USAID, U.S. Special Operations Command South, the International Organization for Migration, and Spirit of America. Over the course of six years, the "Non Sibi Team of Colombia" grew to include hundreds of young people who participated in Fundación ECCO projects.

Balling served as a subject matter expert to the U.S. Special Operations Command South commander and partnered with U.S. Army Civil Affairs teams downrange in Colombia from 2013 to 2014. In this role, she interviewed numerous female demobilized FARC and ELN (National Liberation Army) fighters and worked with the Colombian military's demobilization group to create the first tactical guide on individual demobilization. In 2015, Balling was pinned by the Colombian Minister of Defense with the Colombian armed forces' Medal of Distinguished Service.
In 2016 and 2017, Balling organized and led two solo expeditions to Iraqi Kurdistan to deliver humanitarian aid and embed with a company of female Yazidi peshmerga soldiers who survived the 2014 genocide by ISIS. During one of the trips, Balling delivered art supplies to the Debaga refugee camp's makeshift kindergarten in the name of the Non Sibi Team of Colombia.
Balling has published articles in Foreign Affairs, The National Interest, Small Wars Journal, and TheHill.com. She has lectured at the Escuela Superior de Guerra in Bogotá, the National Defense University's William J. Perry Center, the Institute of World Politics, and Harvard Summer School. In 2019, Balling testified as an expert witness at a Senate Foreign Relations sub-committee hearing on U.S.–Colombia relations. Balling was the senior fellow for Latin American affairs at the American Foreign Policy Council from 2015 to 2020. Currently, she is the director of federal programs for Rstor, Inc., and Sylabs as well as a member of the Board of Trustees of the Universidad El Bosque in Bogotá. Balling has previously served as a member of Andover's Alumni Council.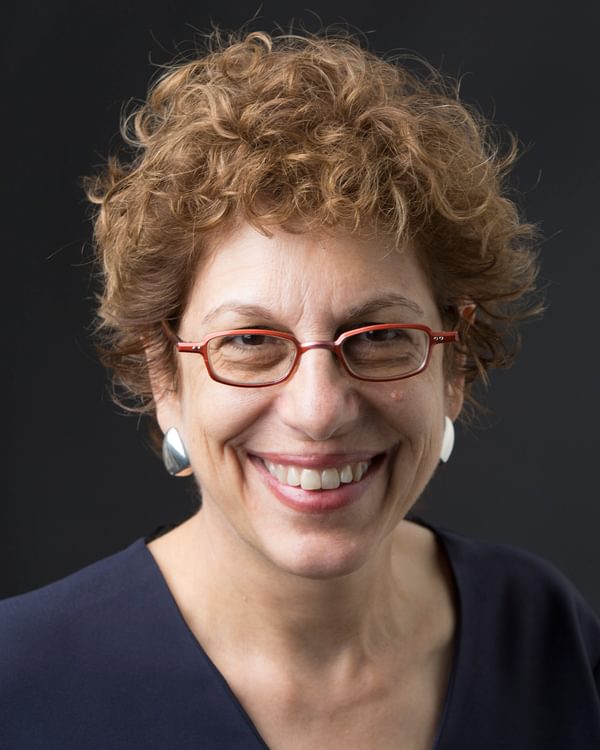 Susan D. Chira '76
Susan Chira '76 is editor in chief of The Marshall Project, a nonprofit news organization that focuses on issues of criminal justice. Prior to accepting this leadership role in 2019, Chira spent nearly 40 years at the New York Times as a correspondent, editor, senior executive, and one of the longest-serving foreign editors in the newspaper's history.
After graduating from Phillips Academy, Chira went on to earn a BA in history and East Asian studies in 1980 from Harvard University, where she was a reporter for and president of the Harvard Crimson. Chira began her career at the New York Times in 1981 as a trainee on the metro desk before being promoted to reporter in 1982. Her excellent reporting led to her promotion to deputy foreign editor from 1997 to 1999 and later foreign editor from 2004 to 2011. She went on to serve as the newspaper's assistant managing editor for news, deputy executive editor, and, most recently, senior correspondent and editor for gender issues.

In 2018, Chira was part of a Times team that won the Pulitzer Prize for Public Service for coverage of workplace sexual harassment. That same reporting received the 2018 Gerald Loeb Award for Investigative Journalism and helped spark the "Me Too" movement. As an editor, Chira supervised coverage that won five Pulitzer prizes. She managed more than 50 correspondents as foreign editor and won several Pulitzers specifically for international reporting. Chira created a mentoring program within the Times to help new reporters develop their journalistic careers. Additionally, she is the author of A Mother's Place: Rewriting the Rules of Motherhood (HarperCollins Canada, 1998), which explores the role of working mothers.
When Chira joined The Marshall Project as editor in chief in spring 2019, she looked to focus on investigative reporting, especially in regard to issues stemming from race, ethnicity, and gender. Since then, The Marshall Project has won several awards, including an Edward R. Murrow Award for "Excellence in Video," two National Magazine Awards for "Best Website" and "Digital Innovation," a 2020 National Headliner Award for "Digital presentation of a single features topic," and an Izzy Award for The Marshall Project's News Inside publication, which brought news to incarcerated readers.
Chira returned to Phillips Academy in 2019 to speak with students through the Elizabeth Stuart Phelps Author Series, a series sponsored by the Abbot Academy Fund to bring female authors to campus.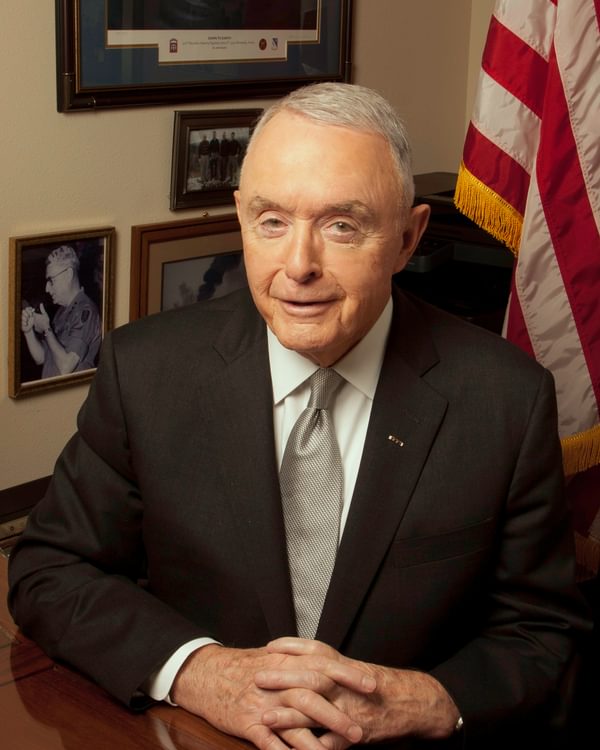 Gen. Barry R. McCaffrey, U.S. Army, '60
Barry McCaffrey graduated from Phillips Academy in 1960 and continued to the U.S. Military Academy at West Point, where he earned a BS degree. He then earned a master's degree in American government from American University and attended Harvard University's National Security Fellows Program as well as Harvard Business School's Executive Education program. Gen. McCaffrey served in the U.S. Army for 32 years, retiring in 1996 as a four-star general. At retirement, he was the most highly decorated general still serving, having been awarded three Purple Hearts (he was wounded in combat three times); two Distinguished Service Crosses, the nation's second-highest award for valor; and two Silver Stars for valor.

For five years after leaving the military, McCaffrey served as director of the White House Office of National Drug Control Policy. Upon leaving government service, he joined West Point as the Bradley Distinguished Professor of International Security Studies from 2001 to 2005 and an adjunct professor of International Security Studies from 2006 to 2010. He previously served as an associate professor in Department of Social Sciences at West Point from 1973 to 1976, teaching American government and comparative politics.
McCaffrey is a member of the Council on Foreign Relations. He is chair of the Addiction Policy Forum Advisory Board and has served on the boards of several corporations in the engineering design, technology, health care, and services sectors. McCaffrey is president of his own consulting firm and serves as a national security and terrorism analyst for NBC News.
In 2015, McCaffrey was selected for the Doughboy Award—the highest honor the chief of infantry can bestow on any infantryman—for outstanding contribution to the U.S. Army Infantry. In 2010, he was honored as a Distinguished Graduate by the U.S. Military Academy's West Point Association of Graduates. In 2007, he was inducted into the Ranger Hall of Fame at the U.S. Army Infantry School in Fort Benning, Georgia. In 2004, Catholic University of America awarded McCaffrey the James Cardinal Gibbons Medal, its highest honor, to recognize his distinguished and meritorious service to the United States. In 1992, he was awarded the U.S. Department of State's Superior Honor Award for his participation on the principal negotiation team for the START II nuclear arms control treaty. Along with serving on Andover's Alumni Council, McCaffrey was the keynote speaker on campus at Andover and the Military's 2014 Veterans Day program and dinner.
Other Stories