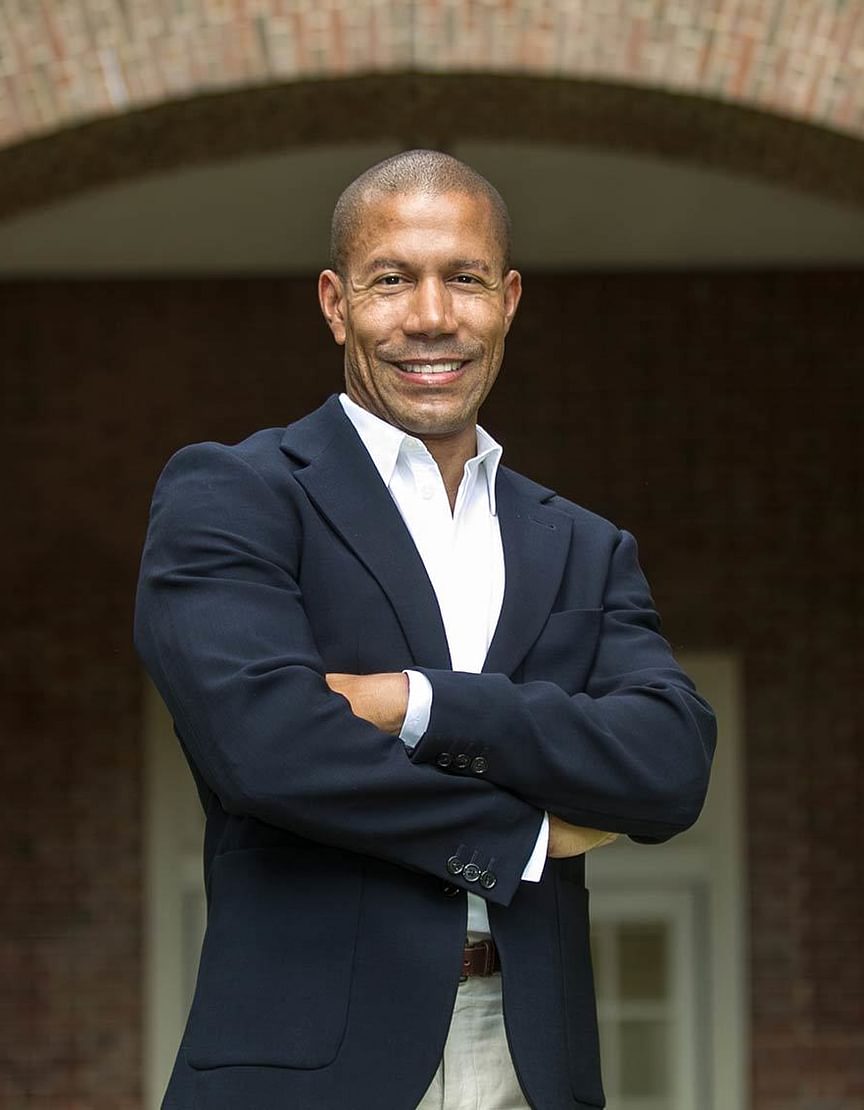 October 04, 2017
A radical transformation
Torrence Boone '87 looks back on Andover's impact on his life
by Allyson Irish
For a person whose resume includes Stanford, Harvard, Bain & Co., and Google, you might be surprised to learn that Torrence Boone '87 considers his "big break" to have occurred when he was a mere 14 years old.
"When I came to Andover the aperture on my view of the world was opened so expansively and motivated a hunger for exploration and discovery," Boone says. "It was my big break."
Boone, who now leads Google's global agency sales and brand services, grew up in inner-city Baltimore, far from the bucolic PA campus. He says the transition to Andover was "jarring" at times, almost as though he was living in two worlds. However, outreach efforts made on behalf of CAMD and Af-Lat-Am made a positive and lasting impression.
Bobby Edwards, who was associate director of admission, and Cathy Royal, former dean of CAMD, were both important role models. "Cathy crafted this incredibly ambitious vision around diversity at Andover. She embodied the notion of authentic leadership and taught us that remaining true to who you are—especially in the face of difficulty or challenge—is essential to rallying people and institutions to a bigger set of possibilities.
At Andover, I developed as an individual in ways that radically transformed my life. I would not have achieved the things I have today without this experience.
"
On campus this past June for his 30th Reunion, Boone was excited to reconnect with classmates Greg Shufro and Nicole Wynn, among others. He attended his class dinner at the Log Cabin and a reception and private tour of the Addison Gallery of American Art, where he reflected on the uniqueness of the museum. "I was just blown away at the scale and quality of the collection and by how the Addison has evolved."
In high school, Boone was involved in dance, music, and theatre, landing a spot in Working: A Musical his senior year. He was president of the debate club and active in CAMD and Af-Lat-Am, organizations that provided a source of community, support, and friendship. "They helped ground me and were critical in allowing me to extract the full power of the Andover experience."
Though he still considers himself the same extroverted and creative person he was at Andover, Boone now has a more refined sense of his life, saying, "We all grow up and learn things about who we are in the process."
With that learning also comes a better sense of what is important. Boone and his husband, artist Ted Chapin '69, have made Andover a priority, giving of their time and resources. Both have been career mentors; Boone has served on the Alumni Council and the Institute for Recruitment of Teachers Advisory Board, and is involved with the upcoming Af-Lat-Am 50th anniversary celebration. For his 30th Reunion, Boone endowed a scholarship.
Why does he continue to give back to Andover? Boone says he feels an immense sense of gratitude.
"At Andover, I developed as an individual in ways that radically transformed my life. I would not have achieved the things I have today without this experience."
Other Stories