May 31, 2023
For the love of teaching
Saluting four retiring faculty with a combined total of 124 years of service to Andover
by Nancy Hitchcock
This year's class of retiring faculty has taught math and English at Andover for a combined total of 124 years! In addition, they have inspired students while coaching tennis, basketball, track, and other sports; encouraged students as house counselors and advisors; and enriched them with such experiences as traveling abroad and volunteer teaching in Lawrence with the PALS outreach program.
Known for their kindness, patience, support, and humor, these four faculty members—Kevin O'Connor, Deb Olander, Sue Buckwater, and Greg Wilkin—instilled in their students both confidence and a love of learning.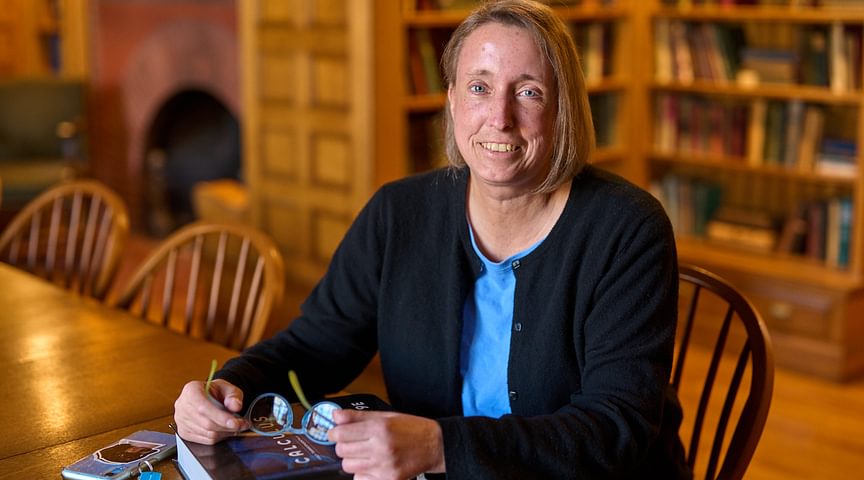 Suzanne E. Buckwalter
Instructor, Mathematics, Statistics, and Computer Science
Years at PA: 22

"The best teachers do not eliminate challenges but make them approachable and help give their students tools to overcome the hurdle. Ms. Buckwalter was this kind of teacher," says Grace Rademacher '18.
And Sue Buckwalter enjoys a challenge. In 1985 she was one of 141 high school seniors to receive the Presidential Scholars award from the Department of Education. Although she found math to be one of the harder subjects, she pursued it as a major—with an emphasis on teaching—and went on to become the first woman chair of PA's math department.
Students appreciated her calm, kind, compassionate nature along with her patience and sense of humor.
"I'm grateful to Ms. Buckwalter for instilling this love of learning and creating a welcoming and challenging learning environment for her students to find their voice and grow," says Michelle Nguyen '07.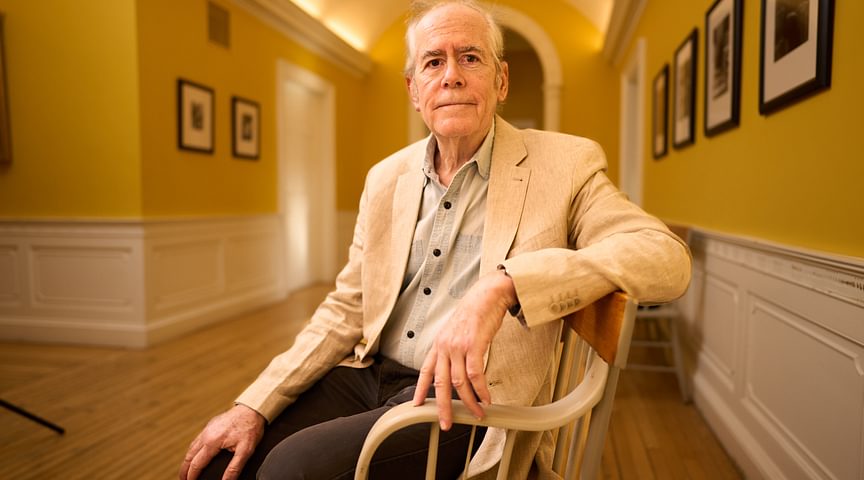 Kevin T. O'Connor
Instructor, English
Years at PA: 38
Nearly four decades ago, Kevin O'Connor found in Andover a special place where he could surround himself with ambitious people and share his passion for literature. Since then, he has taught the gamut of English classes to students in all grades, helping them to develop their writing, analytical, and research skills.
"I think the reason I came to Andover and stayed as long as I did," says O'Connor, "has been because of my interaction with students in the classroom. Literature is most meaningful when it brings people together."
Former students, such as Liam Fortin '14, say that O'Connor helped to develop their self-confidence and provided them with guidance.
"Seamus Heaney, Yeats, and Joyce remain faithful companions, and I have Mr. O'Connor to thank for that," says Fortin.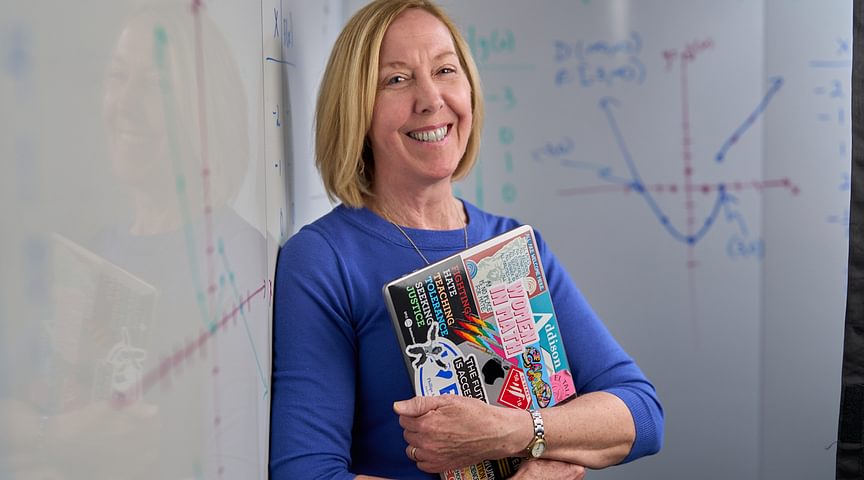 Deborah M. Olander
Instructor, Mathematics, Statistics, and Computer Science
Years at PA: 21

Making a positive impact. What else could a teacher hope for? As a math instructor and champion of equity and inclusion, Deb Olander has done just that—and more.
For more than two decades, Olander taught various sections of math, from entry level through AP calculus. She wanted students to understand not only the everyday use of math, but also to learn about mathematicians and their work. Olander did this by encouraging students to research different mathematicians and by posting weekly profiles of experts such as Lonnie Johnson, a Black aerospace engineer who worked at NASA's Jet Propulsion Lab and invented the Super Soaker pressurized water gun.
"I just love sharing," says Olander. "I try to get students to see math showing up in a broad range of fields—sustainability, sports analytics, social justice, and more."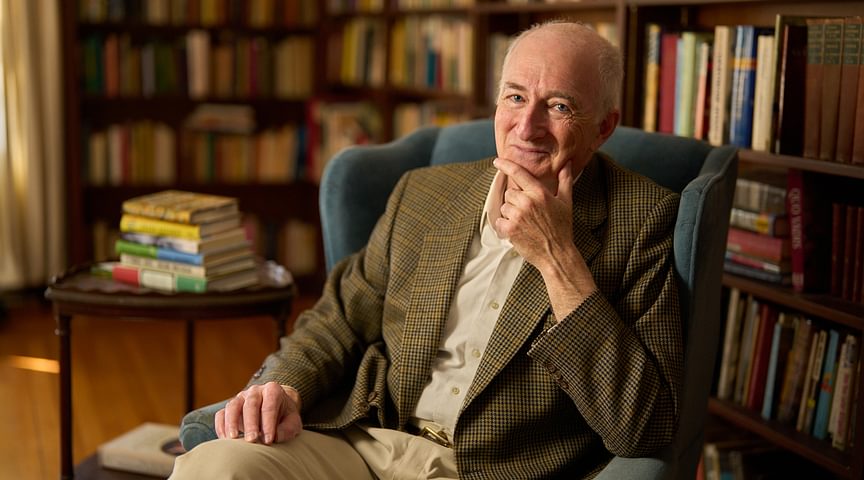 Gregory J. Wilkin
Instructor, English
Years at PA: 43

When Greg Wilkin was in college two of his English professors made a profound impact on him. "They lived for good writing," he says. "I decided I wanted to pass that on."
When Wilkin arrived at Andover—just seven years after Phillips Academy and Abbot Academy merged—he expected he would finish his PhD and teach at a university. But that was not to be. "By the time I had spent a year in the company of Tom Regan, Phil Zaeder, Paul Kalkstein, and Jean St. Pierre, I knew I wanted to be a lifer at Andover."
Wilkin's zeal for literature was noticeable and appreciated by many students, including Allen Soong '92. "Mr. Wilkin's palpable enthusiasm for the material he taught, whether it was Chaucer or Chinua Achebe, was infectious," says Soong, "and has stayed with me more than 30 years on from English 300."
Other Stories